The instructions below assume that you have already created a form to collect submissions/responses prior to giving access to the content. If you have yet to do that, we have instructions for creating a form available here: https://helpme.haleymarketing.com/hc/en-us/articles/360035278712-Creating-Forms-and-Setting-Notifications This form will need to have a confirmation set that provides for the gated content – the confirmation type is up to you. Instructions on the confirmations are in the link above.
Log in to WordPress and navigate to Pages in the dashboard.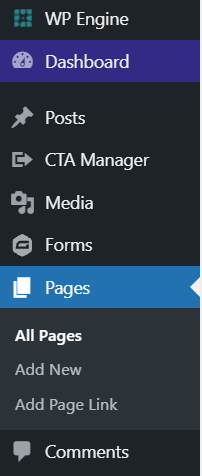 Choose a page that already exists, and click on the EA Duplicator option to duplicate the page. This is the best way to build a 'new' page in Elementor as it ensures all templates, etc will already be applied.

Once the page appears in the list (as a draft), click to Edit.

Change the title of the page – you can also edit the URL to reflect the new title.

Determine whether the page should be a child of another page (in the sidebar on the right)
Edit the featured image if you'd like (bottom right of the screen)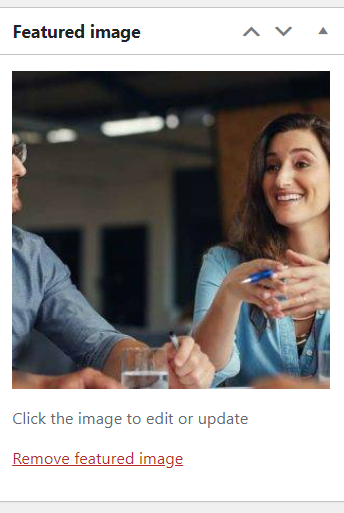 Scroll up and click Save Draft at the top right.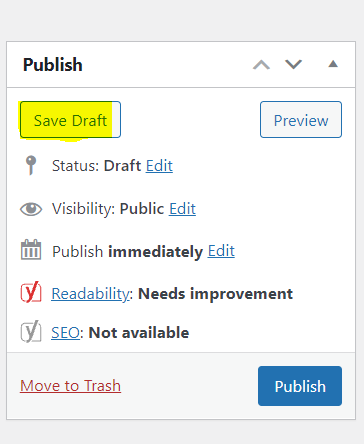 When the page reloads, click to Edit with Elementor.

Once the page loads, you can edit this page like any other. (See instructions for editing pages available here: https://helpme.haleymarketing.com/hc/en-us/articles/360051644552-Elementor-Basics ) To add the specific form you built, you'll want to add the Forms widget – simply drag it to the section on the page where you'd like your form.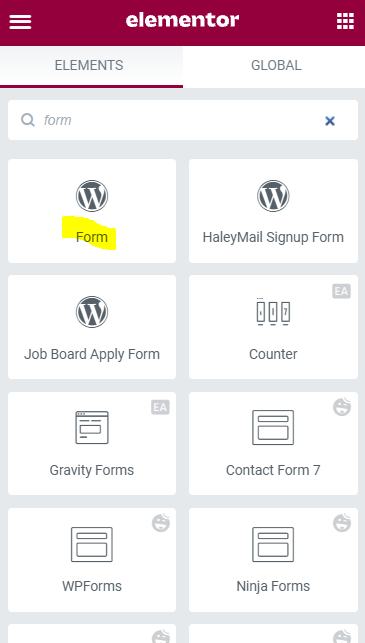 Click on the widget you just added, and the drawer on the left will update to display your form options. You can change the title, and also select the correct form from the dropdown: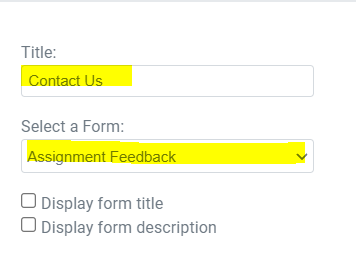 Once you've added the form, and all of your other content is correct, click to Publish.

Note: You may want to test and confirm that your form is working as expected.