You can customize the confirmation message after a user submits a form within Gravity Forms.
To edit these, you can do so by going to Forms and clicking "Confirmations" under Settings: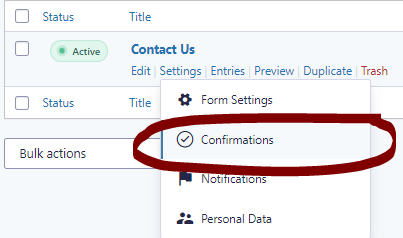 You can add text to appear after the user submits their form. From here, you can use the
WYSIWYG editor to style your text, add hyperlinks, and formatting: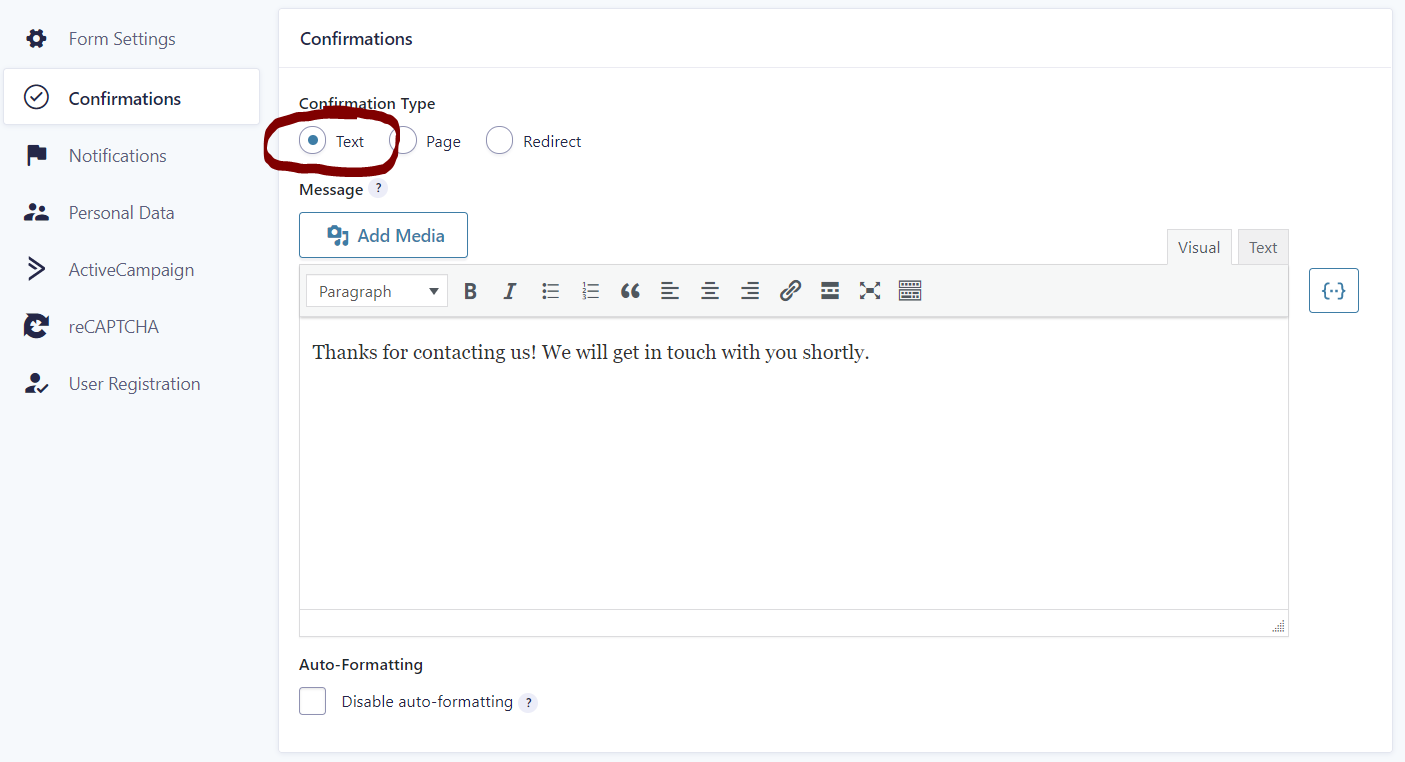 You can also create a Thank You page to display after the user submits. You will just need to select Confirmation Type: Page and choose a pre-existing page from the drop down:

To learn how to create a new page in Elementor, click here: Adding a New Page in Elementor
If you would prefer to redirect the user to another page, you can choose Confirmation Type: Redirect: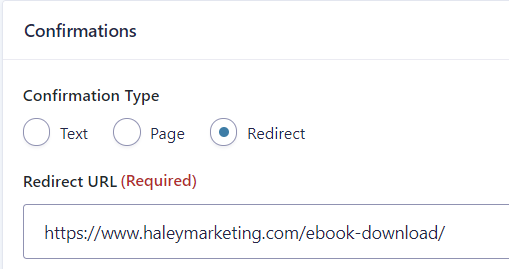 The redirect confirmation is a great option if you would like to link a user to a specific page such as a pdf that has been uploaded to your website's Media. To find the link to the media's URL, you can find this by going to Media > Library, Click or Search for the media you would like to link > Attachment Details > click "Copy URL to Clipboard"

If you have anymore questions, please search our database or reach out to us directly at success@haleymarketing.com!