1. Access the back end of your site through yourdomain.com/wp-admin and enter your username and password
2. Go to Templates>Popups, and you'll see a list of your site's popups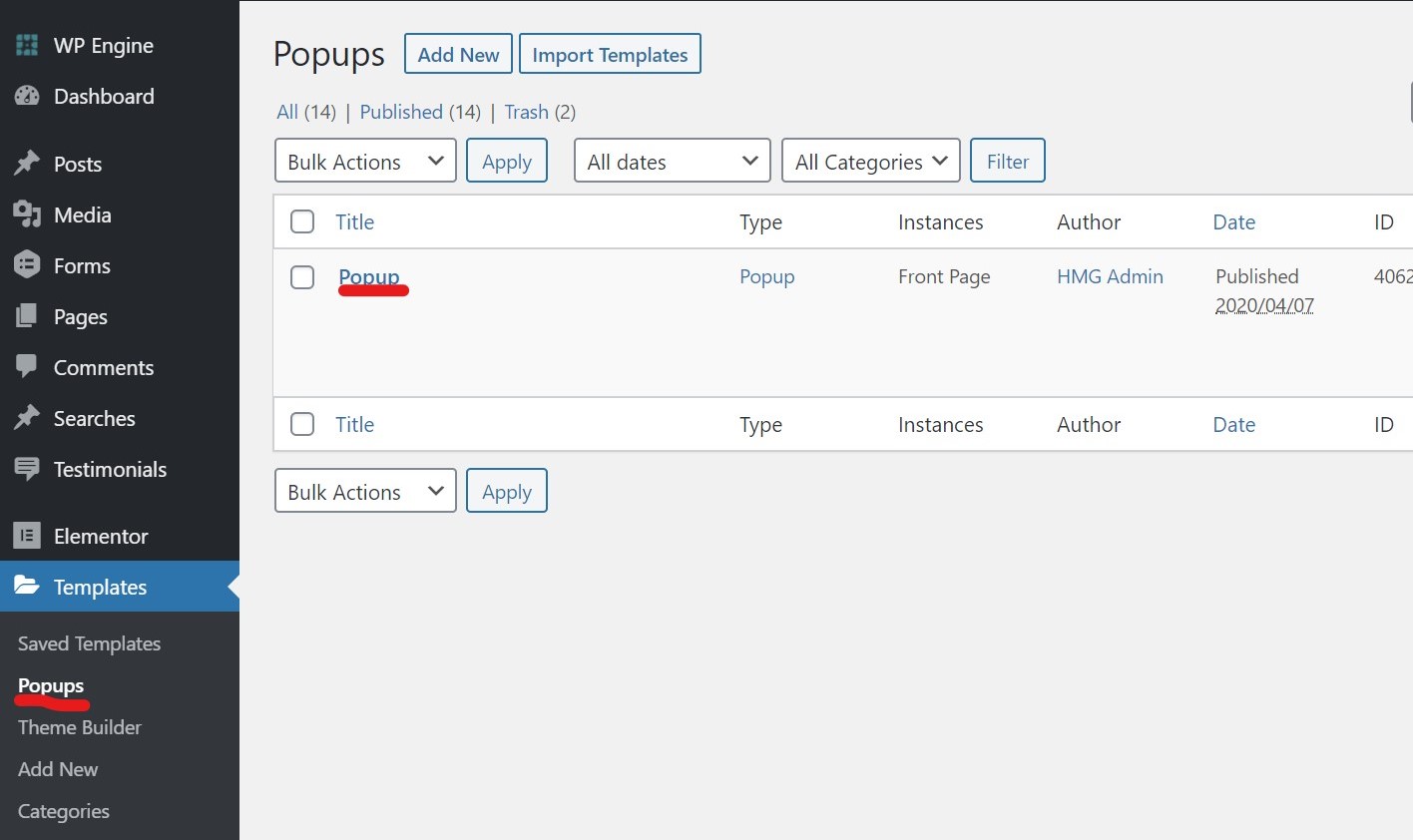 3. Hover over the popup you would like to edit and select 'Edit with Elementor'
4. On the Elementor screen, go to 'Update' and click the arrow to expand the accordion. Then, select 'Triggers'.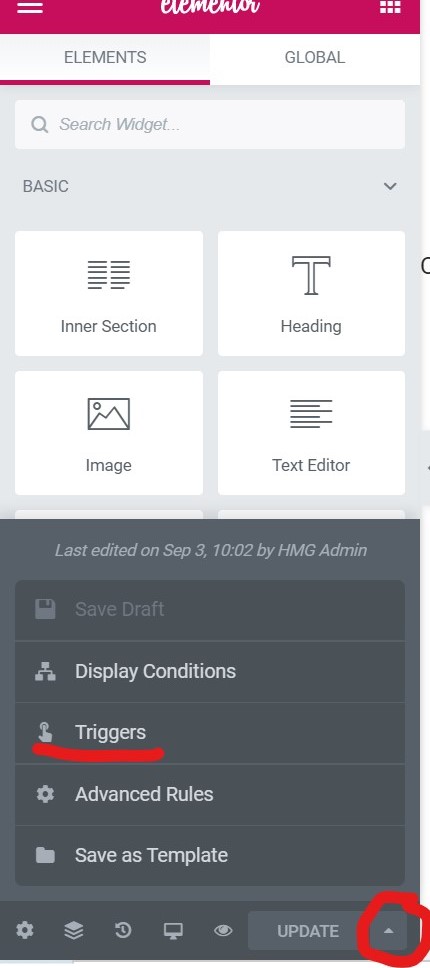 5. The first setting on the 'Triggers' page is 'On Page Load', and you can change the delay time in the box next to 'Within (sec)'. Make sure the toggle is turned on (it should be blue and say 'YES'). Finally, select 'Save & Close'.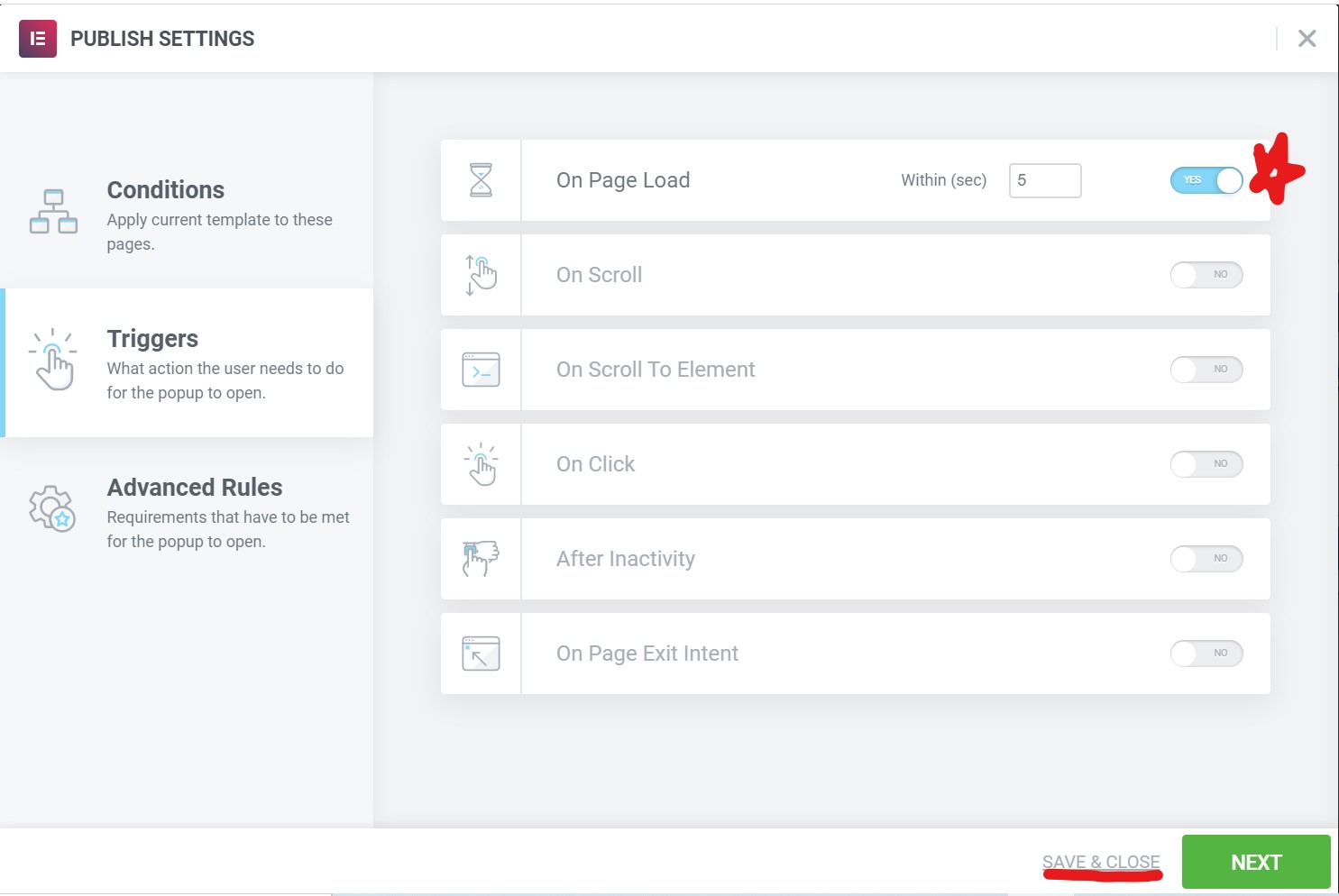 *Please note that these instructions are specifically for sites that utilize the Elementor plugin.