Your Talent Showcase has an optional feature called a Talent Entry Form. This form is meant to be used by candidates (talent) who would like to be considered for placement on your Talent Showcase. More information is available about the Talent Self-Entry form for candidate experience is here: https://haleymarketing.zendesk.com/hc/en-us/articles/211150566-5-3-Candidate-Self-Entry
In the Settings area of myHaley, you can enable or disable the form, as well as set the Terms & Conditions you see below. Go to Talent Showcase>Settings>Talent Entry to update these settings.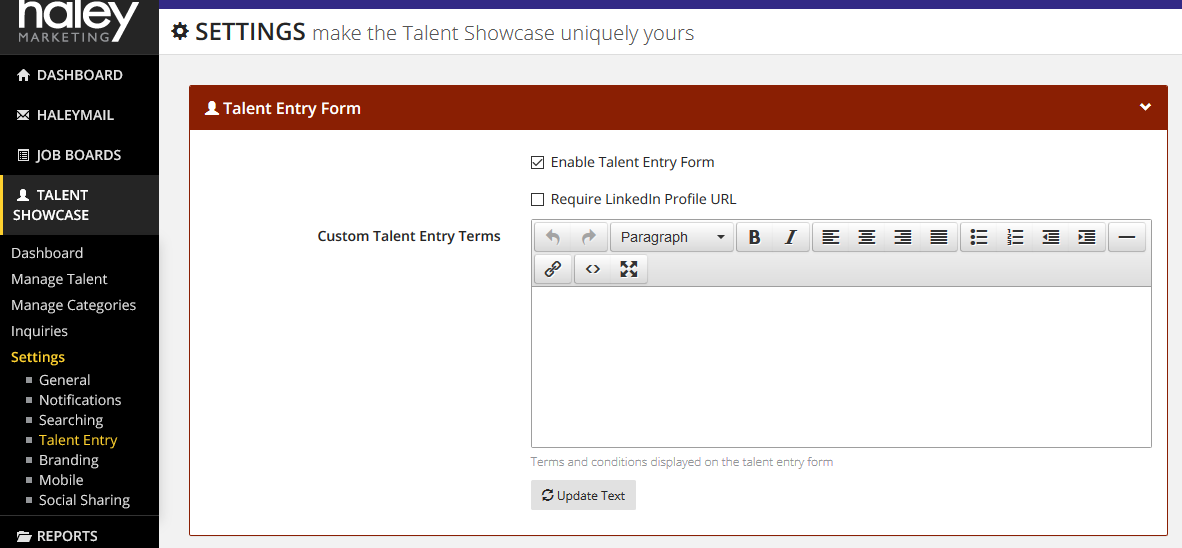 Enable Talent Entry Form - If checked, there will be a "For Candidates" link in the navigation of your Talent Showcase which will allow candidates to submit their information for consideration (a talent record will be created in draft, so a user may approve, edit and post the talent when needed.
Custom Talent Entry Terms - Content entered into this field will display in the "Terms & Conditions" section of the Talent Entry Form (as seen below).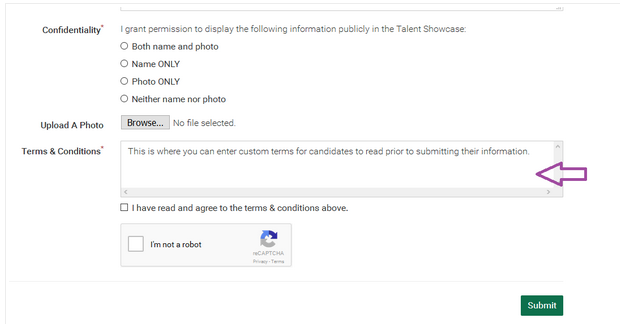 Click here to go back to the training guide table of contents.