Featured Images on blog posts are used to add an image for that blog post onto the main page of the Blog/News section on your site.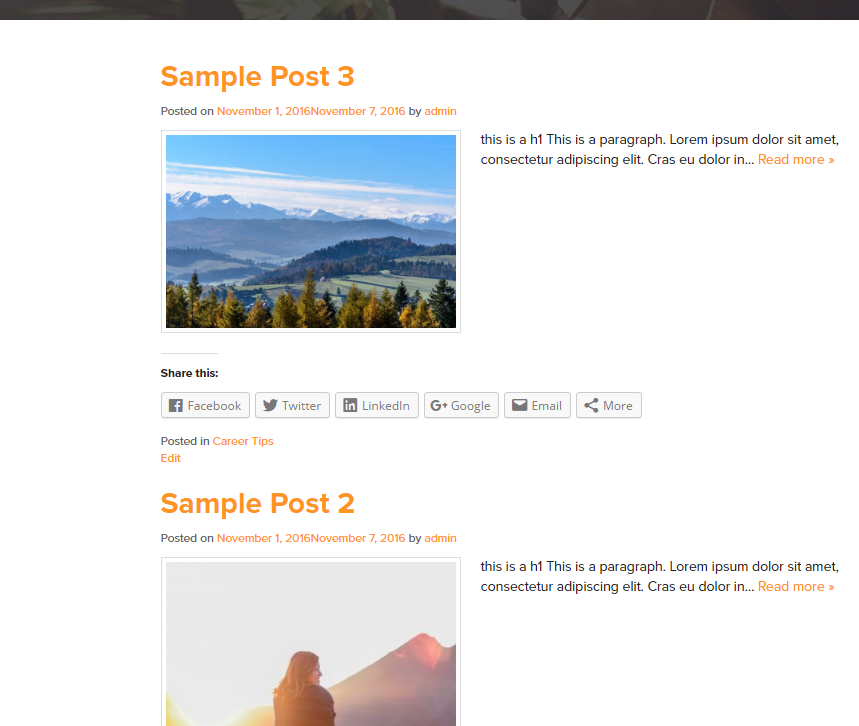 In the image above, the Featured Image is the image below the post title.
How is this set up in WordPress?
Log into your WordPress account
Go to Posts section and edit the blog post that needs a featured image.
Scroll down the page until you see the "Featured Image" box on the right-side of the page:

 Click "Set featured image" and upload/select an existing image from your WordPress media library (instructions on how to upload images to your media library) and click "Set featured image" red button.
Once the image is selected, wait for the image to appear in the "Featured Image" box.

Click the "Update" blue button under the "Publish" section of the edit page to make this live.
You're all set!
Examples:
Without a featured image:

With a featured image: