There are two different ways you can add new team members to NetSocial; directly in NetSocial or through myHaley.
Adding Team Members Directly In NetSocial
Log into NetSocial and ensure you are Viewing As Company.
In the left-hand menu choose User Management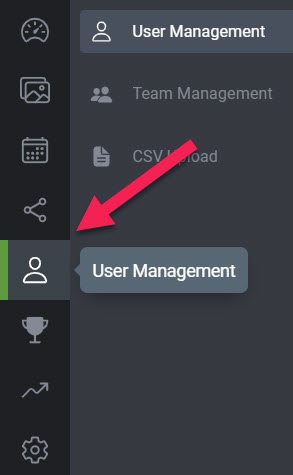 Click the Add New User button in the upper right and enter in First Name, Last Name and Email Address. Select a User Role. This HelpCenter article will help you determine which user role is appropriate.
If the User Role selected allows for content creation, you can toggle on or off the individual function permission of that User Role.
Click Save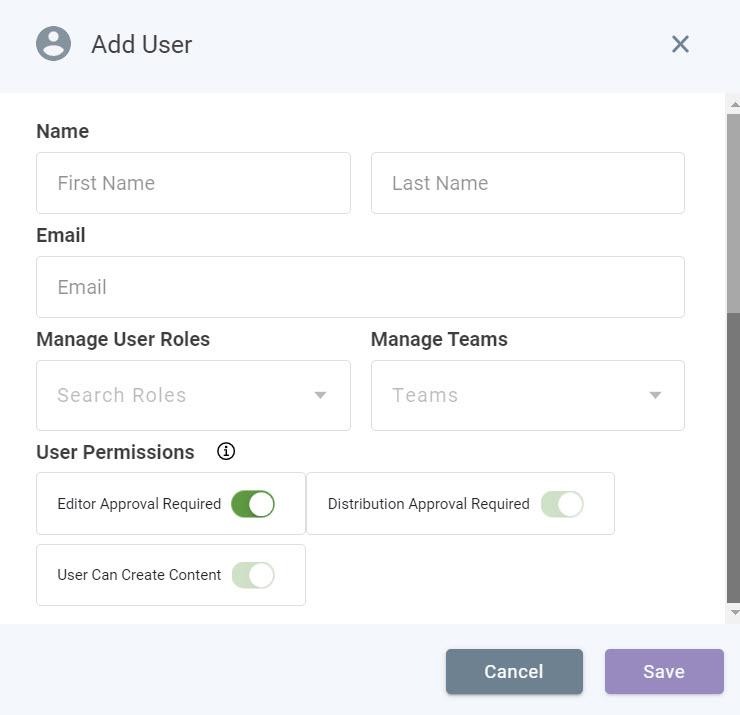 NetSocial will automatically send an invite to the Team Member to join NetSocial and complete the setup of their account.
If you would like to resend the invite at any time you can do so from the User Management area.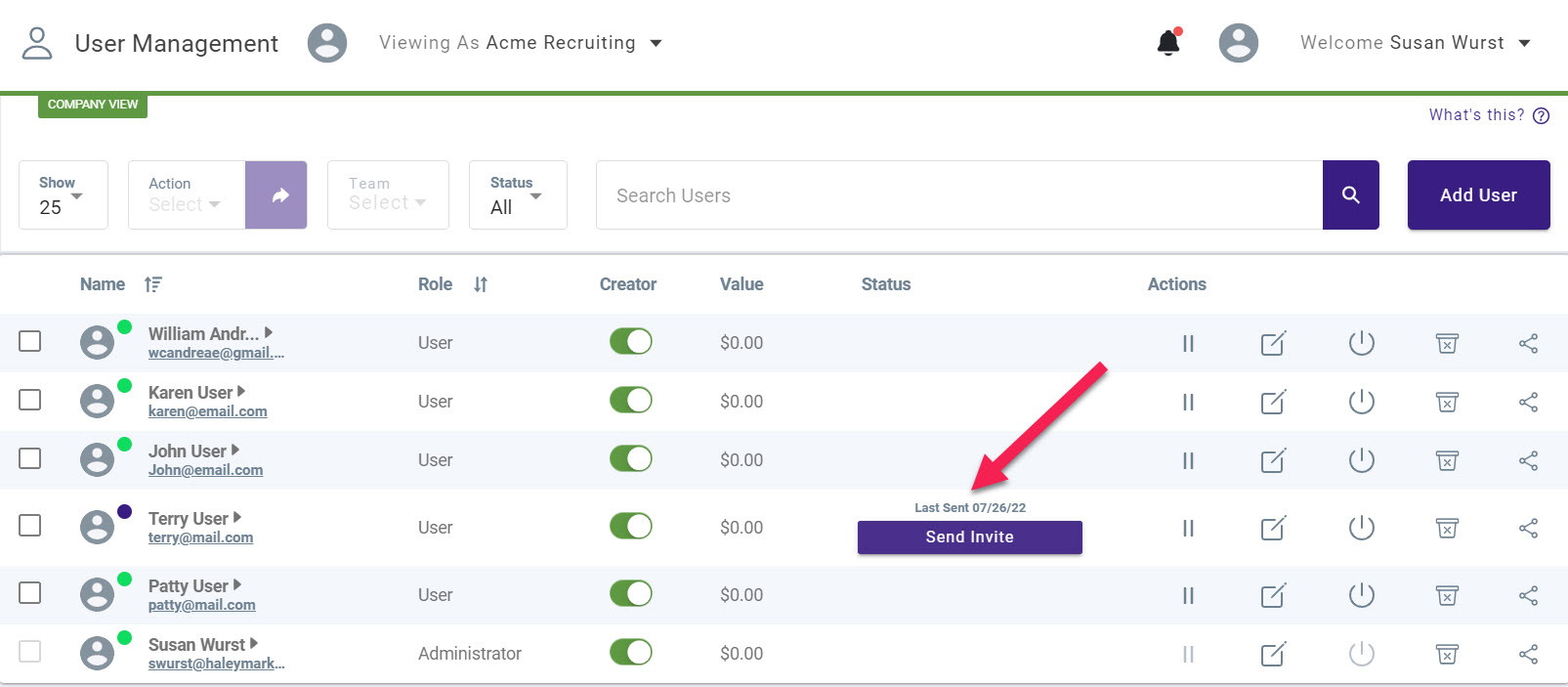 Tip: Send an internal communication to the Team Members you set up alerting them that they will be receiving the invite so they don't think it is spam. If they don't receive the invite ask them to check their junk folder.
Note: If you add Team Members directly from Netsocial the first time they log in they will need to utilize the link in the invitation. After they have set up their account they can use any of the three methodologies for logging in outlined in this HelpCenter Article.
Adding Team From MyHaley
To add a Team Member to NetSocial from myHaley they must first be a user in myHaley. At a minimum you will need to enter a First Name, Last Name, Email address and make them active and give them a minimum role of Team Member. Enter a password and instruct the team member to change the password the first time they log in by clicking on "My Profile" in the upper right. Instructions for adding users in myHaley can be found HERE.
After you have added your users click on NetSocial in the left side menu then choose Manage Team Members.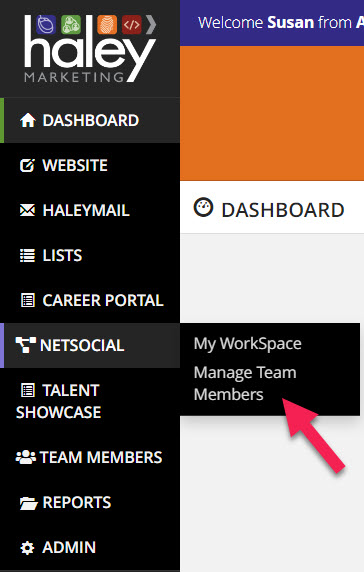 In the actions column click the icon with the + sign.

Note: If you add Team Members through myHaley the Team Member will not automatically receive an invite from NetSocial. If you choose this methodology you will want to send your Team Members instructions on how to log into myHaley (if they are a new myHaley user) and how to log into NetSocial from myHaley. You can send them a link to this HelpCenter Article and instruct them to use the first method of logging in. After they set up their account in NetSocial they will be able to log in using any of the 3 methods outlined in the article.