You can add both an HTML and Text email signature to the emails that are sent from VideoNOW.
Log into VIdowNOW and from the Home screen click the "Manage Your Profile" tile in the lower right.
Select "Video Email Settings" from the left-side navigation menu.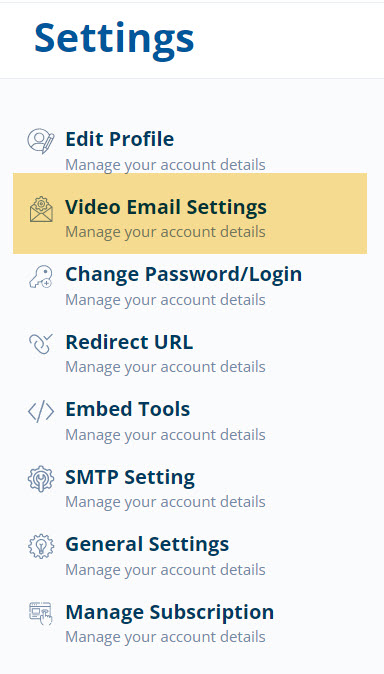 3. Copy and paste your email signature from your email system into the HTML Email Signature section and the Text Email Signature section.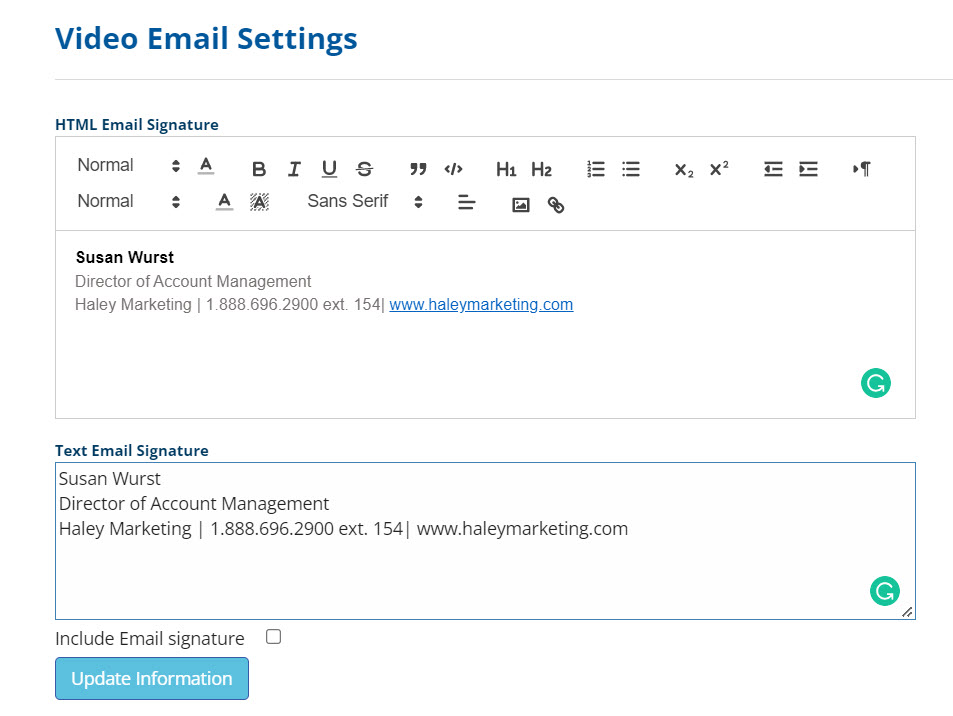 4. If you would like to add your company logo to the HTML signature, save your logo locally as a picture.
5. Position your cursor in the HTML Email Signature section where you would like to insert the logo.
6. Click the picture icon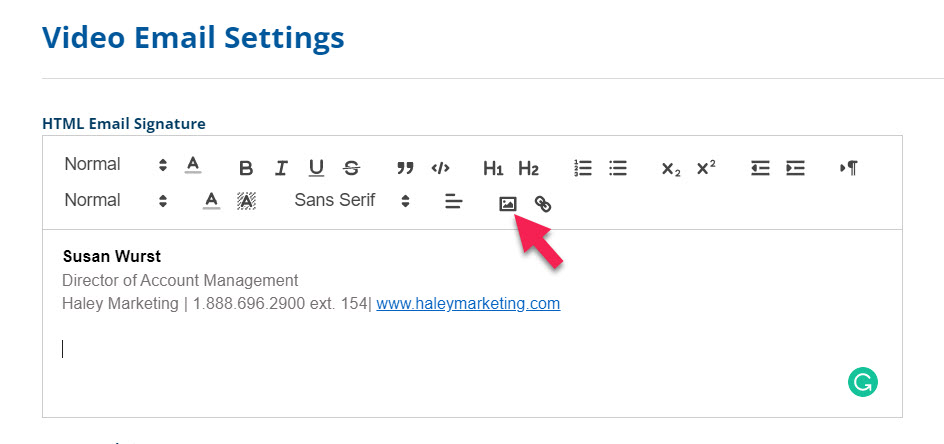 7. Browse to find your logo file and double-click on it to insert it into the signature.
8. Click the Include Email signature check box and click the Update Information button.