The send a Video Email option in VideoNOW is used to record a personalized video message up to 3 minutes long. After you record the video, it's easily emailed to your desired recipients directly through the VideoNOW platform. You are able to send each Video Email to up to 50 recipients. Each person receiving the email will only see themselves as the recipient and won't see who else received it. You'll even be able to see who opens it, if it's played, and how many times each person you send it to plays it! This is a great option to use for sending emails to both your colleagues, external candidates, or your clients. Some ideas for using this recording tool is to send a personalized announcement to your staff, to notify clients about a new product or service, to briefly explain how a new process will work to your staff or clients, and more!
Our suggestion is to try it for yourself to see exactly how it works!

We included a video on how to use the Video Email option below.
You can also follow the steps below when using the VideoNOW Video Email capture option.
Select "Send a Video Email" on your VideoNOW homepage.

Fill out the Recipient information.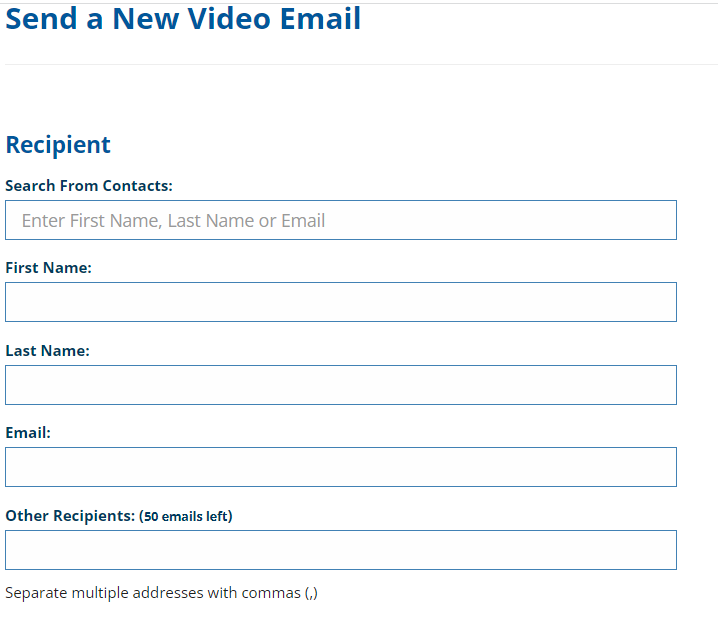 Fill out the Message information.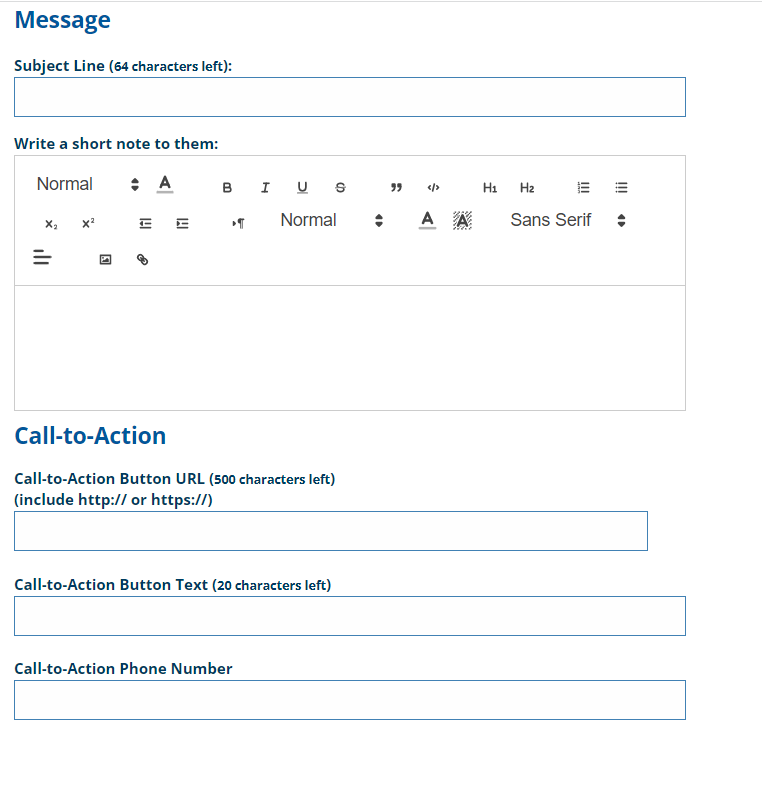 Select "Capture Video."

Record It, Play It, and Submit It! You will also have an option to Re-Record It. Once Submitted, your Video Email will be created.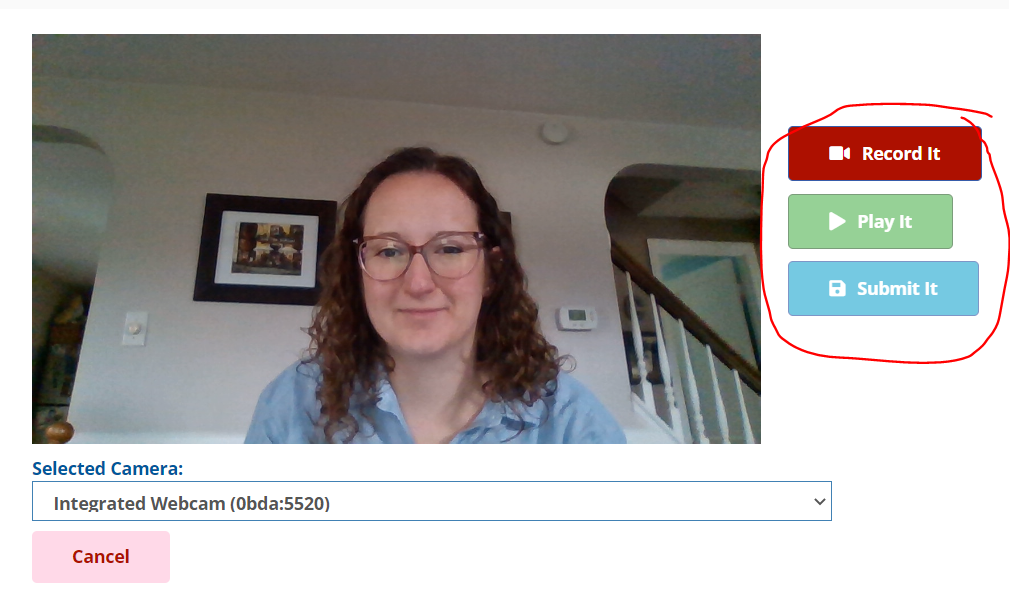 You can then go to My Videos → Video Emails to open each Video to either Send Now or Send Later.
You will be able to see your Videos, the list of recipients, and the stats for each by going to My Videos → Video Emails.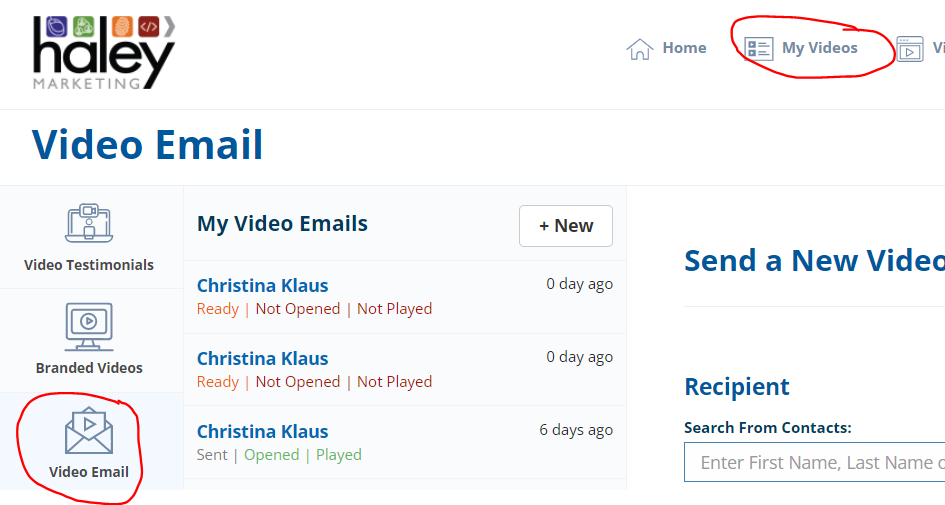 When you click on a name, you'll be able to see when a video was sent, if it was opened, if it was played, and how many times it was played and opened. You also have the option to turn off played video email notifications.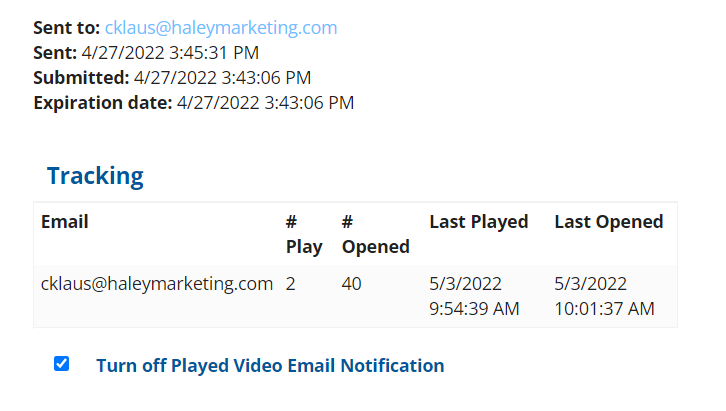 If you have any additional questions, please reach out to our Success Team at success@haleymarketing.com.