To update a resume, a candidate must first already have an account on your Career Portal. If they have previously applied to a job and uploaded their resume, they can replace the resume with a new one and save it to their account to easily upload the next time they apply for a position.
First they will need to log into their account: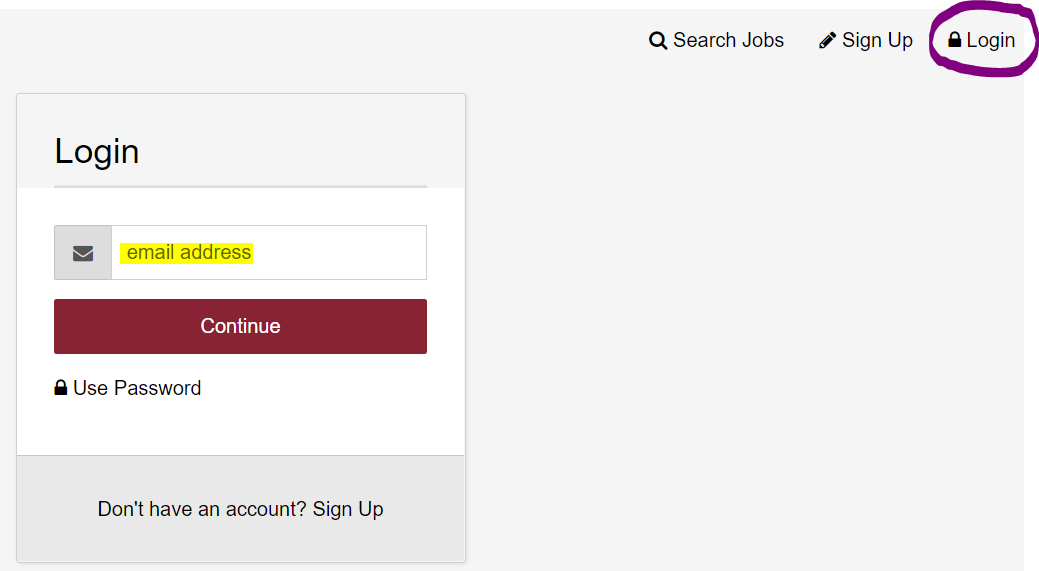 They can either log in with their email address and press continue - this will send them a login link to their email address on file. They can also select "Use Password" if they have set up a password in their account previously.
If they are already logged in, they can click "My Account":

Then click on the Resume Tab and you can choose to upload a new resume from Dropbox, Google Drive, saved from your desktop, or by Copy & Pasting the resume: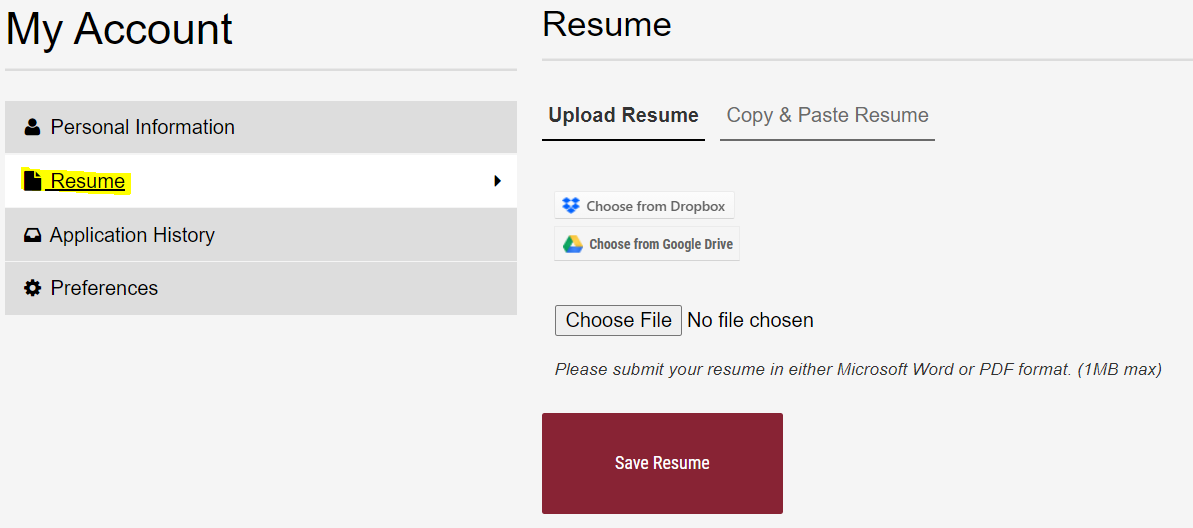 Once the new resume is uploaded or copy and pasted, you can click Save Resume. The next time the candidate applies to a new job, the new resume will be uploaded.
What happens if you have a Bullhorn-integrated Career Portal and someone updates their resume? Click here! Have anymore questions? Contact the Haley Marketing support team today!