Job seekers will get to your Career Portal by either using the navigation on your website, typing in your Career Portal address directly, or following a link from a Search Engine or social media site directly to a job on your Career Portal.
Your Career Portal has been set up to seamlessly integrate with your website using a template to brand the site. The branded template may have been provided by you, or built by us, but either way - seamless!
The Interface
At the Search Jobs screen, job seekers can use either Keywords or Location fields to narrow their search. They can also use the Advanced Skills options which can vary based on your Career Portal settings.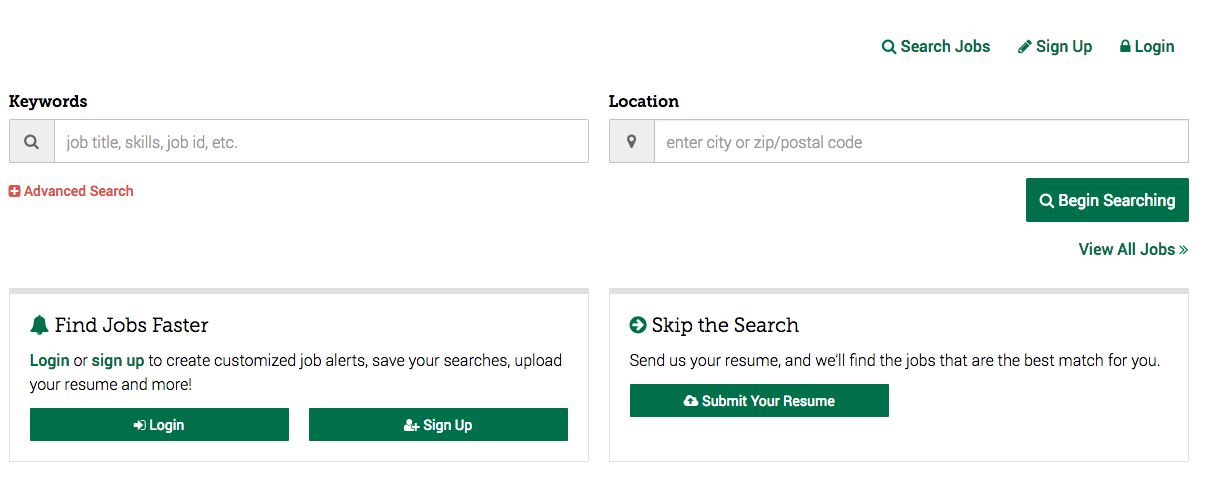 Alternatively, the Career Portal can be set to display all jobs as the initial screen displayed.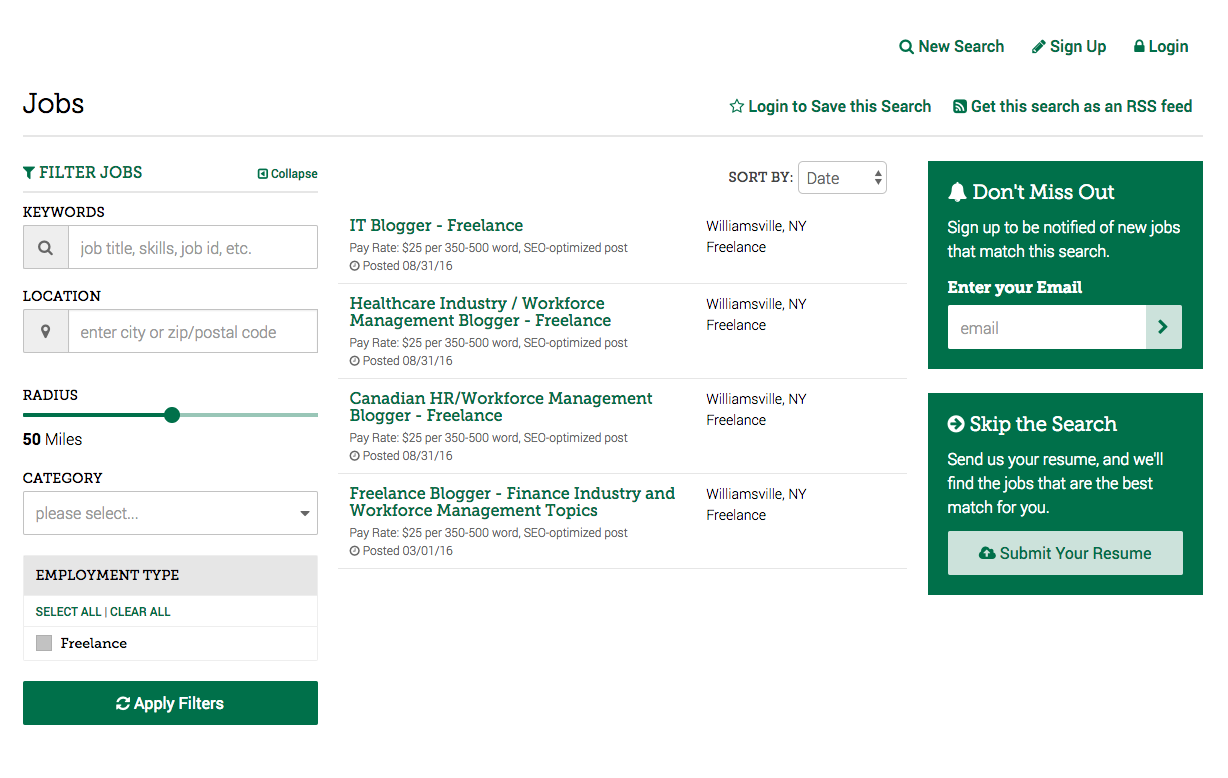 Job Seekers can choose to view the Search Results as "Brief" or "Detailed" view for their postings. The brief view displays as pictured above. The detailed view displays the job description for each job listed.
From here, the job seeker may click on any of the job titles to display the job details page. The job details page may vary based on the settings selected on the Career Portal as well as the optional Social Media Recruiting Package and Referral Management System.
Generally, the job details page displays the title, location, employment type, pay rate and posting dates as well as the job description, requirements and additional information. Optionally, the recruiter bio along with an avatar (image of the recruiter) may display as well as multiple ways to apply and social sharing icons.