We previously included RSS feed descriptions in posts originating from RSS feeds. This is now disabled by default for all newly created posts. You can re-enable this by editing the channel settings.
While Viewing As your company, go to Content → Channels and click the 3 dots on the Channel. After that, click Edit Channel.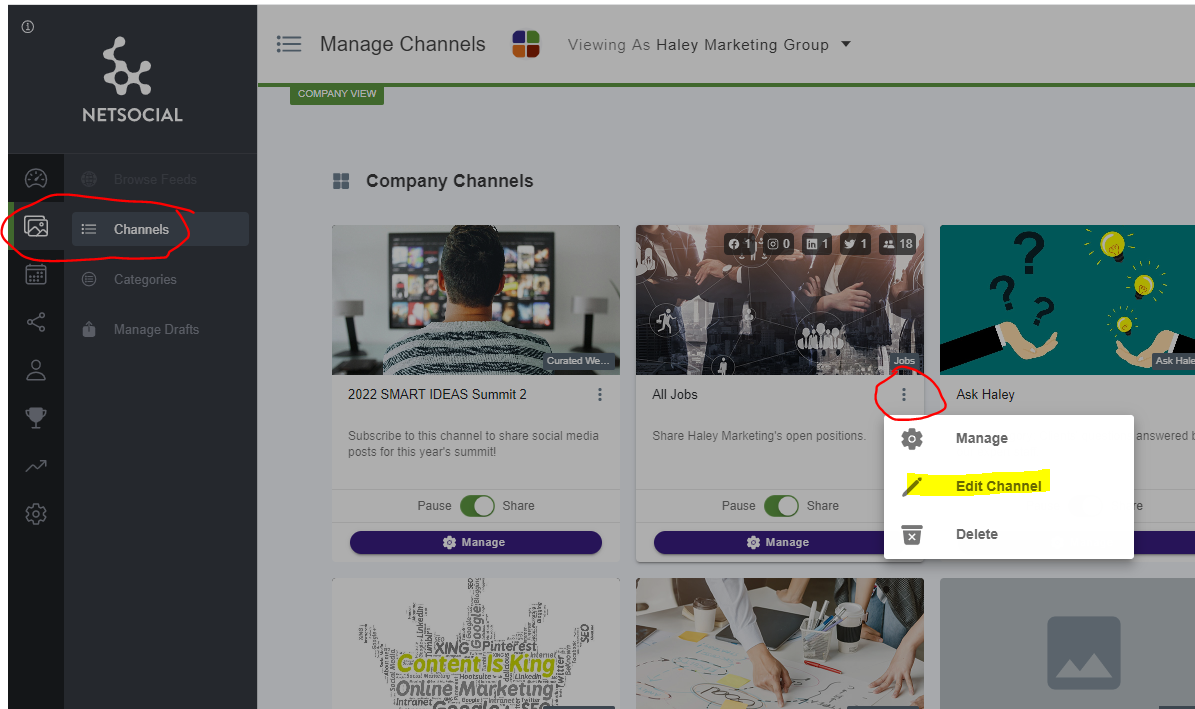 Under Content Sources, click on the pencil.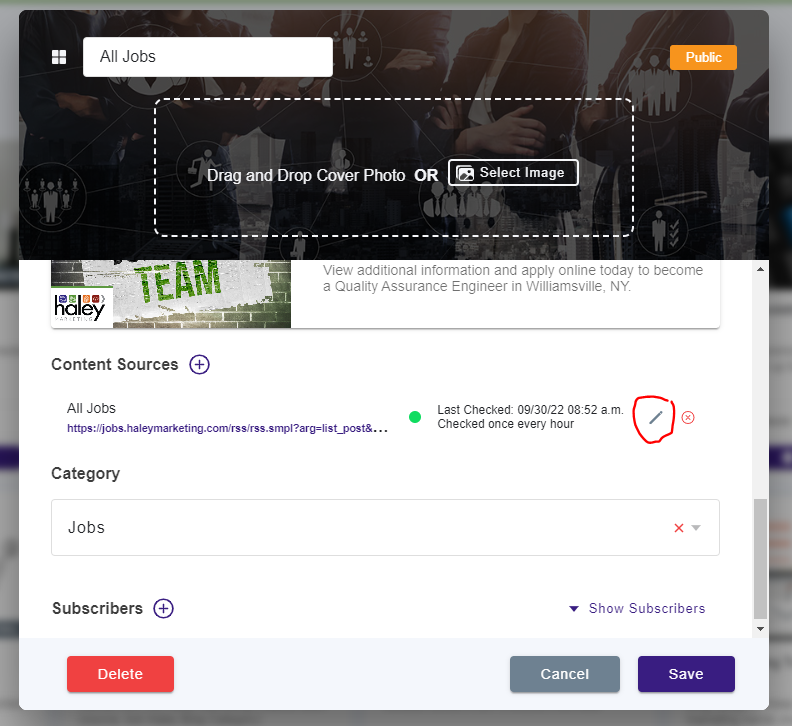 Check the Display Feed Item Description box and Finish Editing box at the bottom.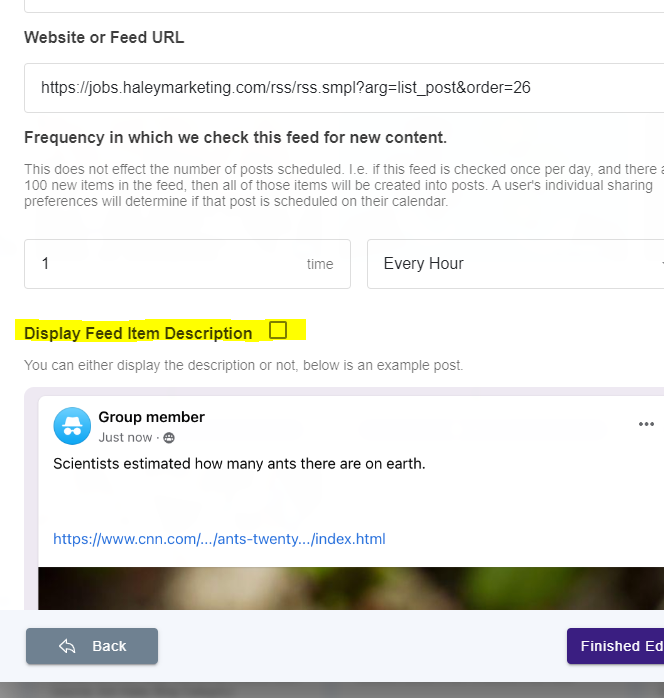 If you have any questions, please reach out to Success at success@haleymarketing.com!