If you notice an Error under Queue → Delivered Posts, click on the Error box to check the message. If it's a post error from Facebook with a (#200) code, this usually means the NetSocial app does not have full permissions to publish to your Group or Page.
To fix this, please complete the following steps:
1.) On Facebook, go to "Settings & Privacy" in the upper right.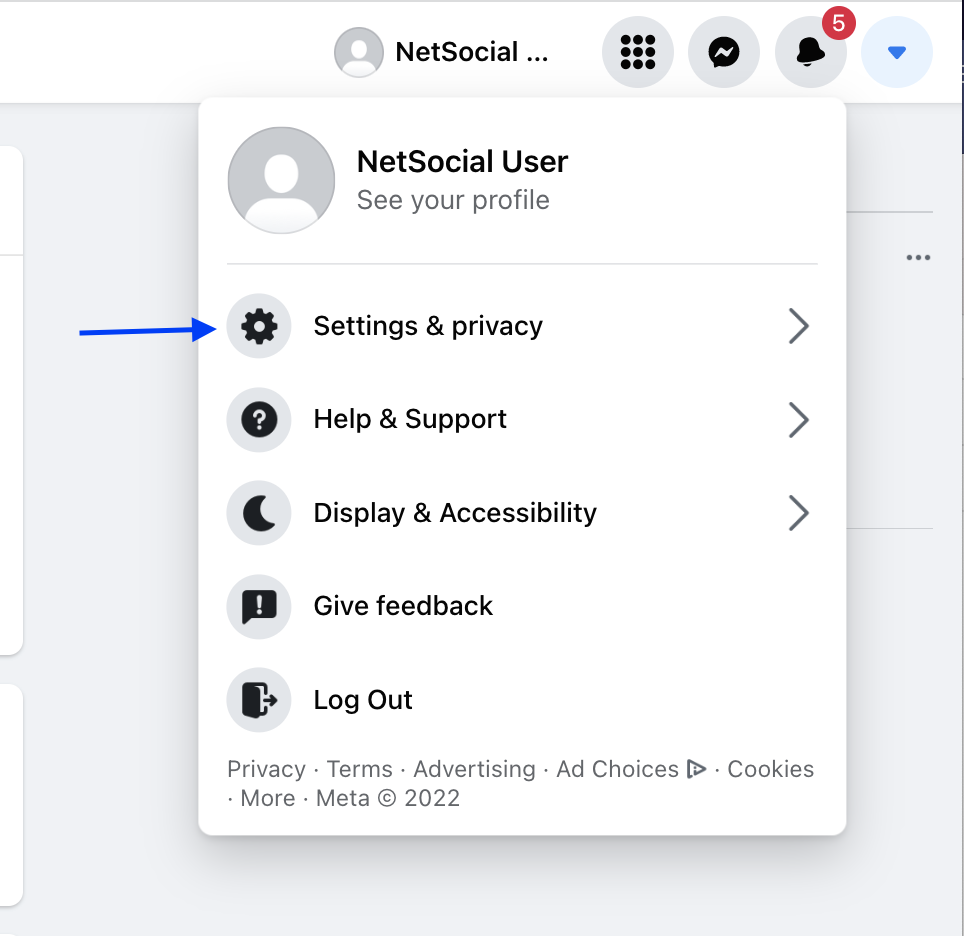 2.) Go to Settings → Business Integrations
Note: if you do not see Business Integrations here, try Security and login and you should see Business Integrations here.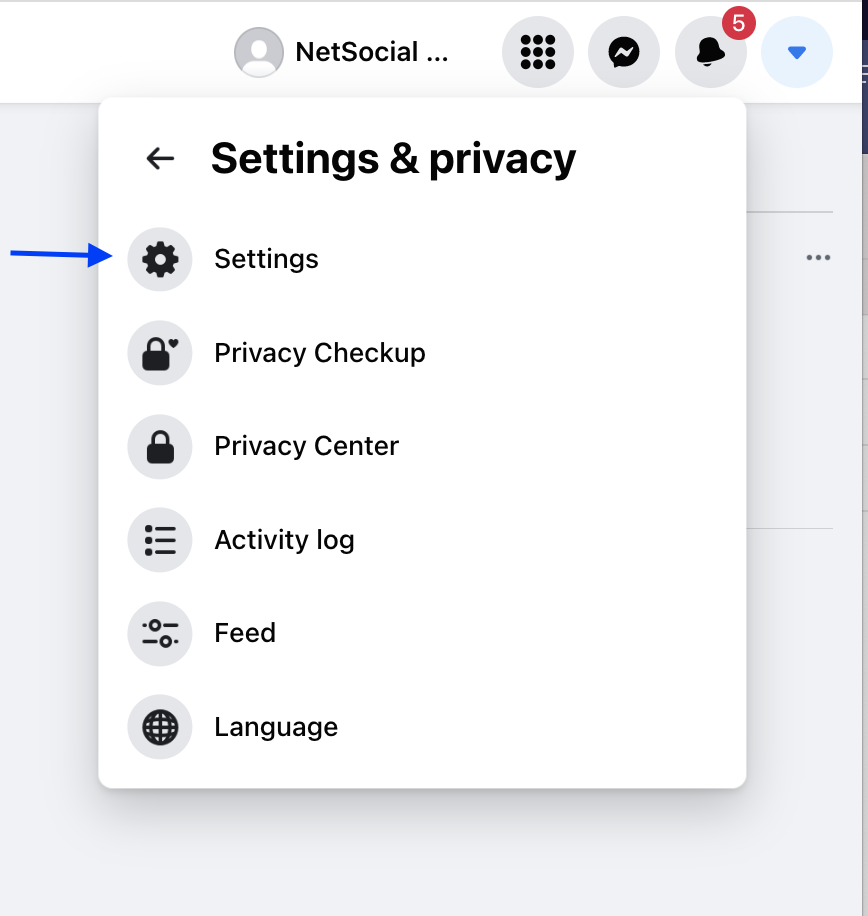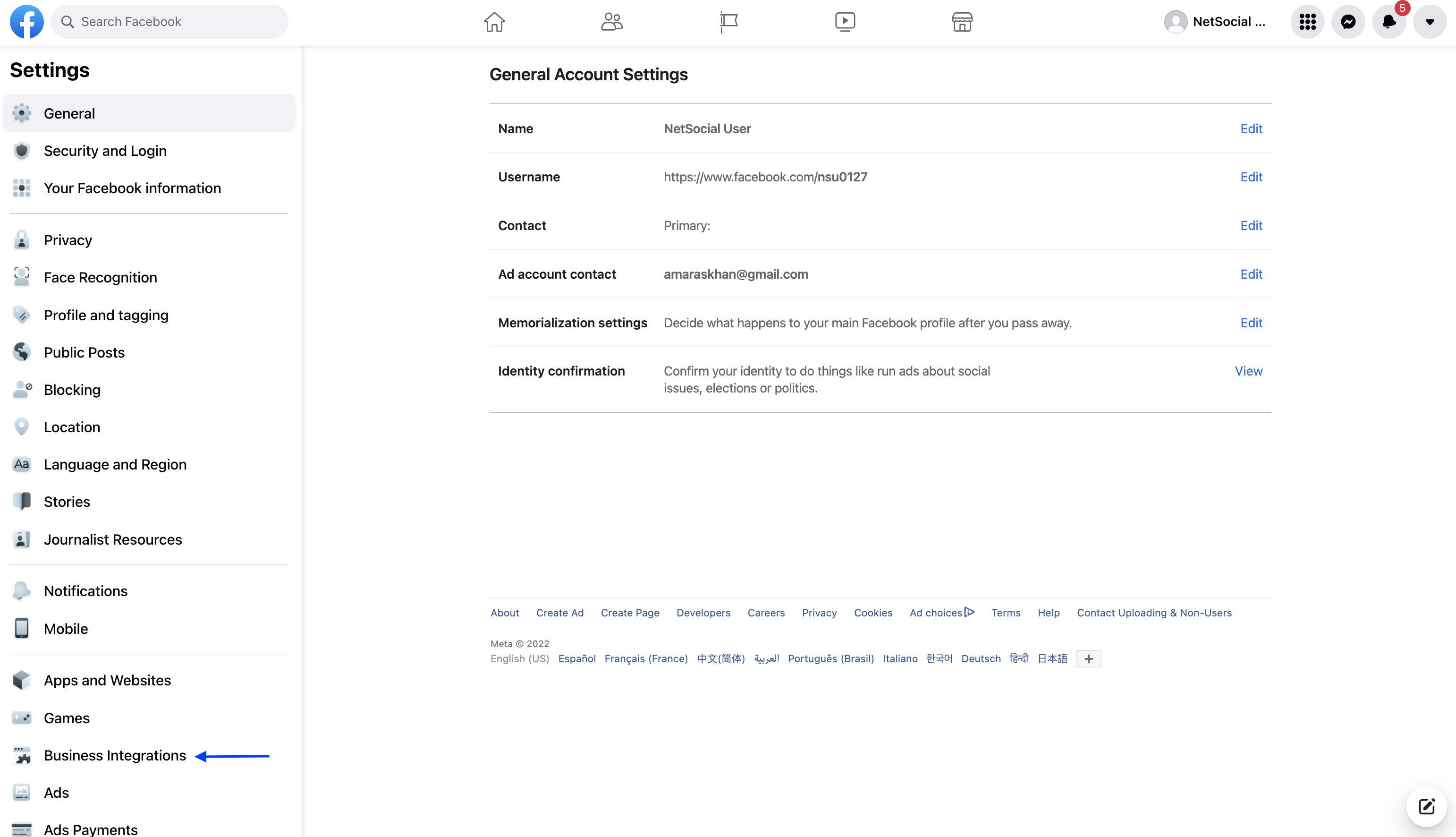 3.) Once you locate Business Integration, find the NetSocial App, use the check-box to select it, and then click "Remove,"
Note: if you don't see the NetSocial App here, you should find it under Apps and websites.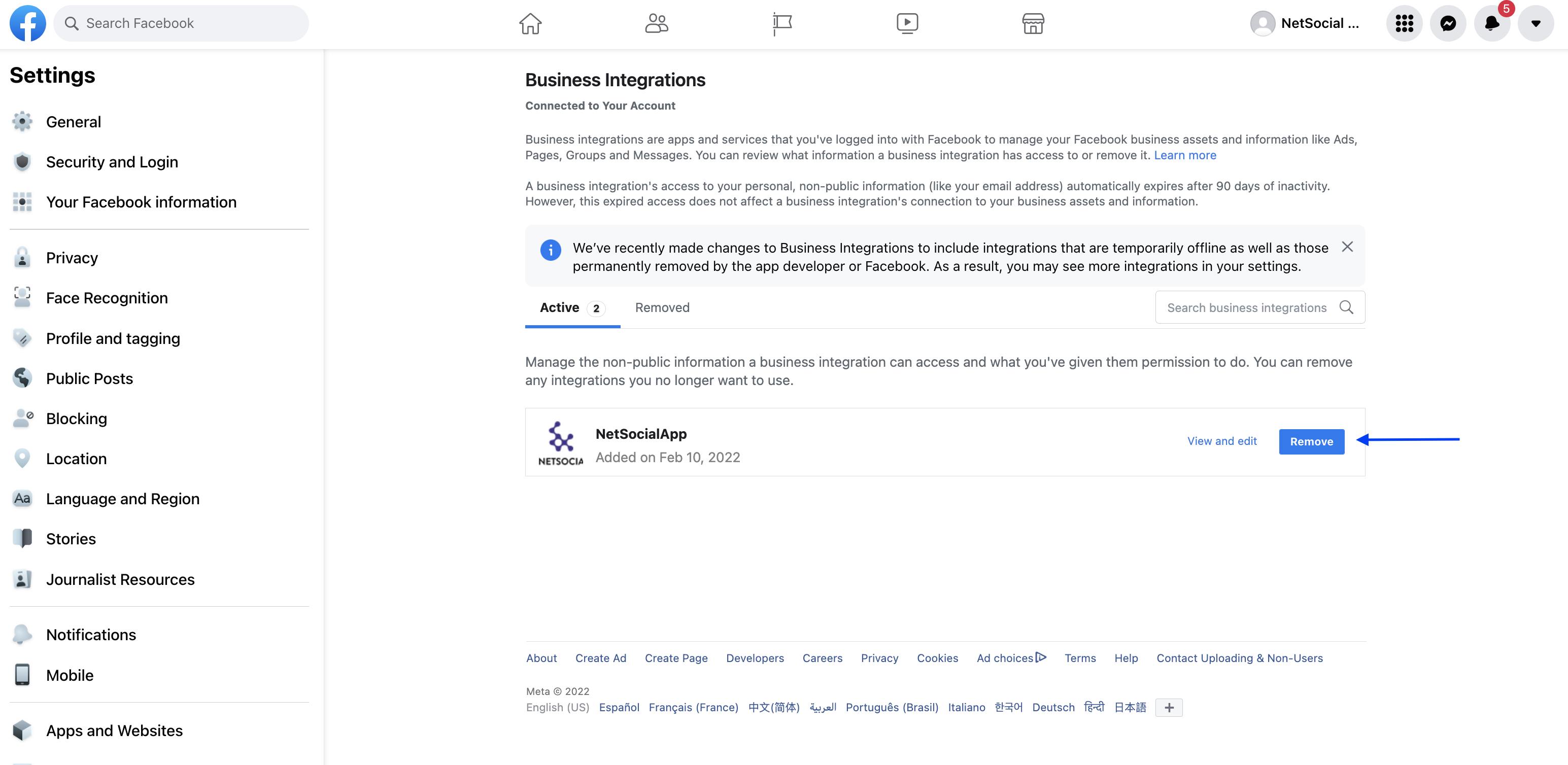 4.) After clicking Remove, there will be a pop-up that displays asking if you'd like to "delete all posts, photos, and videos on Facebook that NetSocial may have posted on your behalf." Please DO NOT CHECK THIS unless you really do want to delete any posts published by NetSocial.
5.) Once you review the pop-up, click the "Remove" button.
6.) There will be a final confirmation pop-up letting you know NetSocial was removed. Click "Done."
7.) Go back into NetSocial and go to Social Accounts to Reconnect social accounts using the following button in the Actions column.

8.) From there, you'll be redirected to Facebook. Follow the steps to reconnect.
9.) After a successful reconnection, your disconnected accounts will be updated.
10.) It might be helpful to make sure NetSocial has full page access in Business Integrations. You can see this by clicking "View and edit" next to "Remove" on the Business Integrations settings page.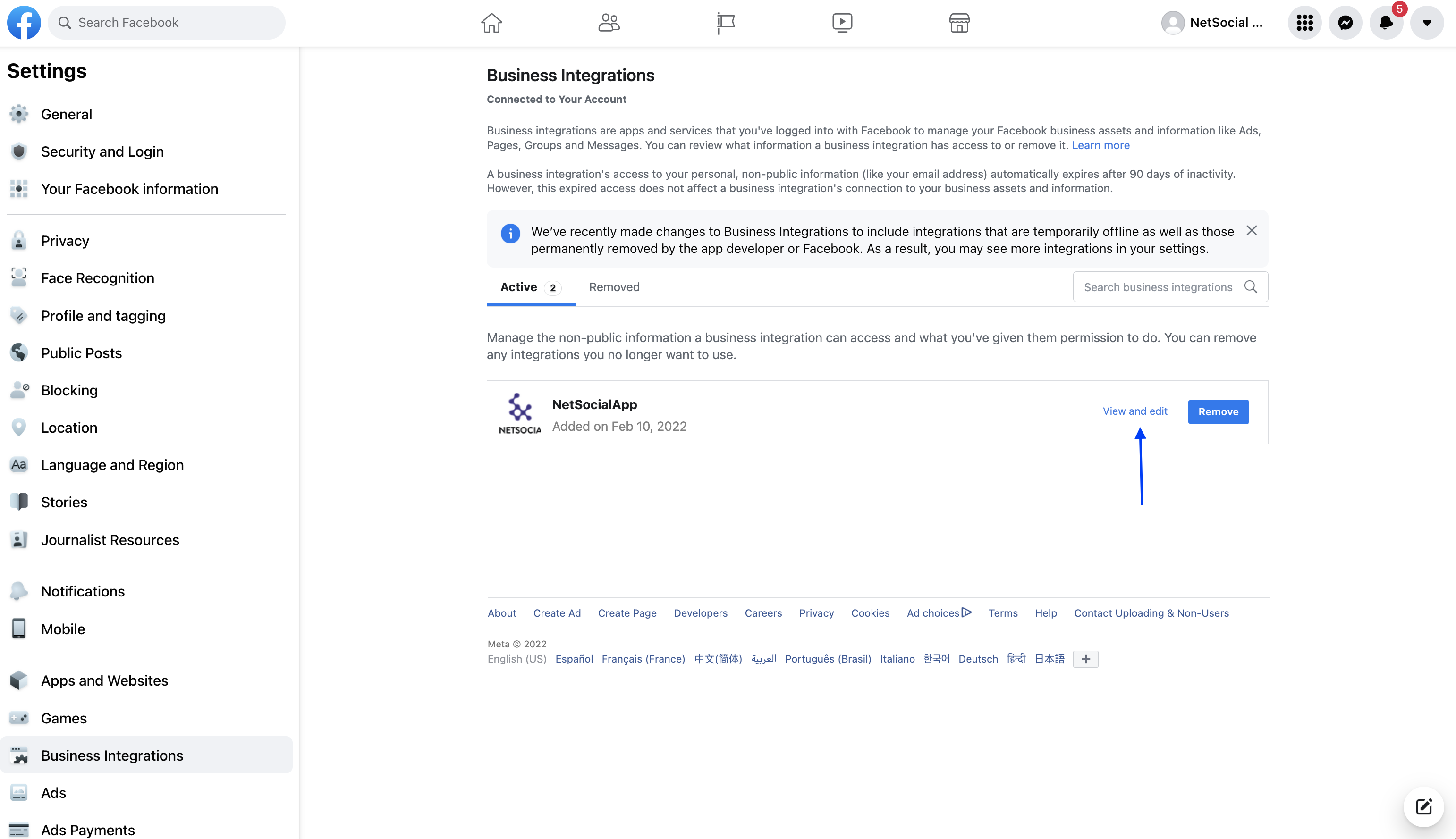 **If you continue to receive any #200 errors after updating permissions, check and make sure the Two-Factor Authentication (2FA) is enabled on your Facebook and Instagram.
Having this enabled on one of the accounts but not the other can cause the #200 errors and failed posts.
If you are still experiencing an issue after completing these steps, please reach out to Success at success@haletmarketing.com.