If a post did not deliver under Queue → Delivered Posts, you can click on "Error" to check the issue. If the error includes information about a token being expired, the social account will need to be reconnected.
Example of a token error message: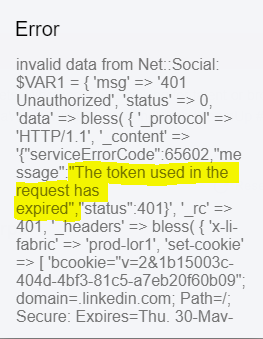 The social account can be reconnected by going to Social Accounts and selecting the Reconnect icon for the social media account with the error message. You may need to log into the social account to complete the process.

If you have any questions, please reach out to our Success team at success@haleymarketing.com.