Posting to personal Facebook pages using NetSocial is now live! Posting on personal Facebook pages can be done from desktop or the new NetSocial mobile app (https://helpme.haleymarketing.com/hc/en-us/articles/4409609001364-NetSocial-Mobile-App-is-Now-Live-).
Please follow the following steps to get started:
1.) Go to https://app.netsocialapp.com/workspace/settings/account-settings to ensure Notification Settings are turned on.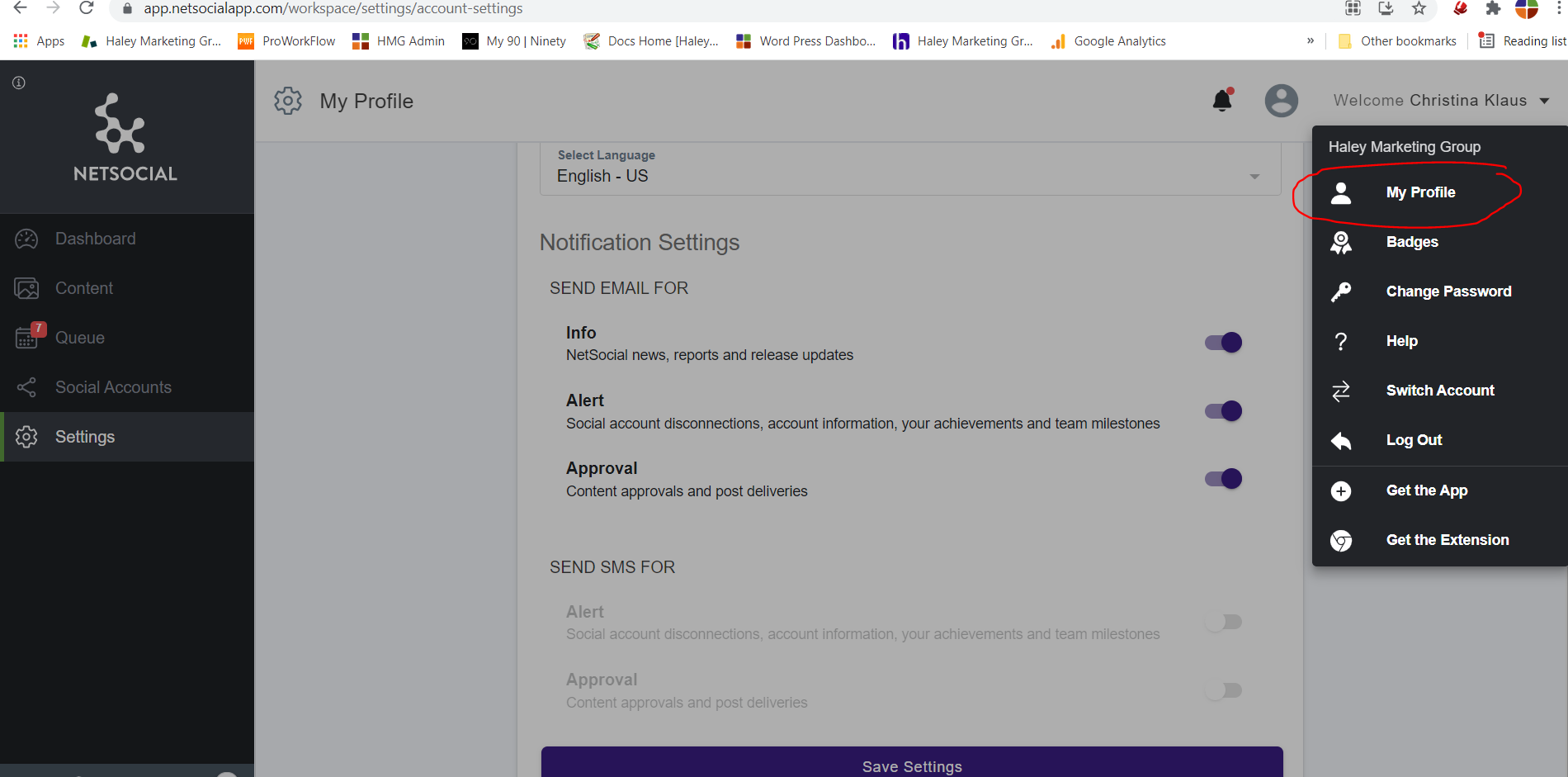 2.) Add you personal Facebook account under Social Accounts. Once on this page, select "Add Account" to connect it.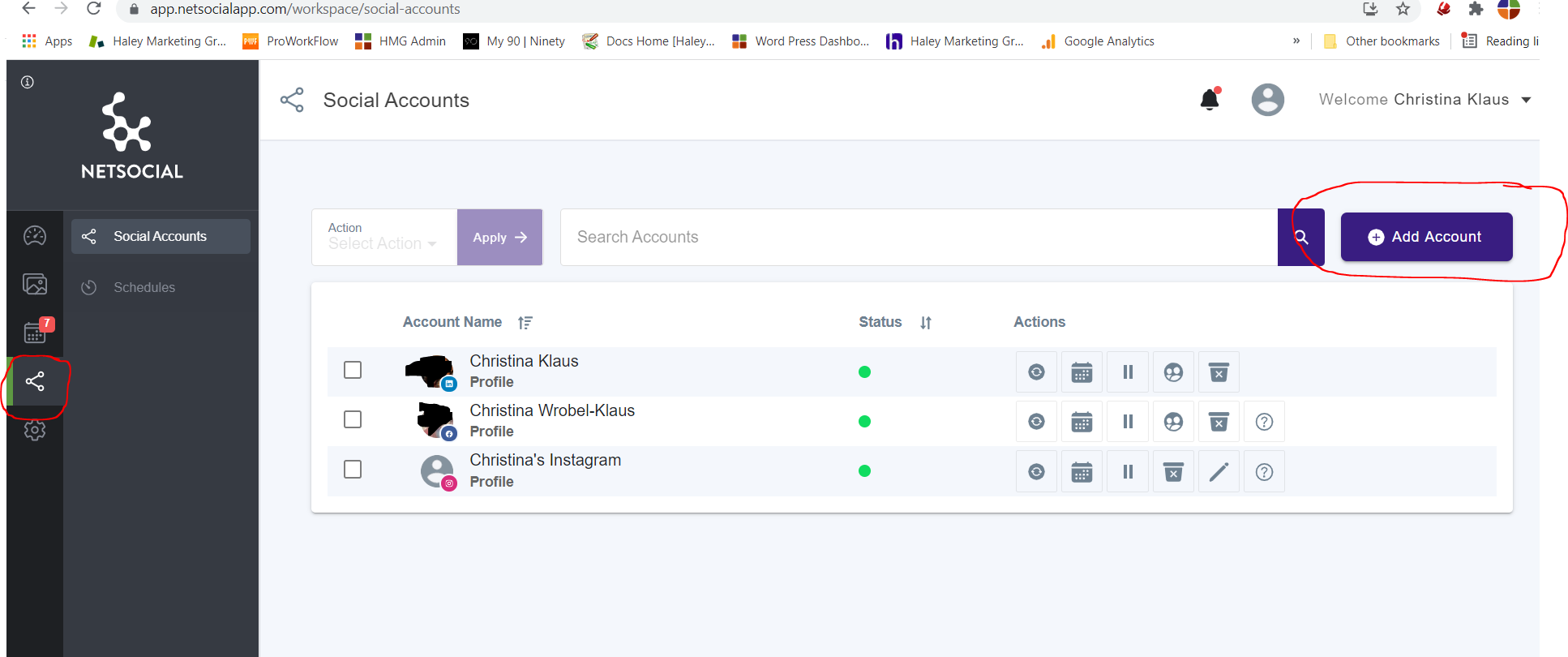 3.) Once your account is connected, it can now be added while creating new posts under Queue. Once under Queue, select "Create New Post."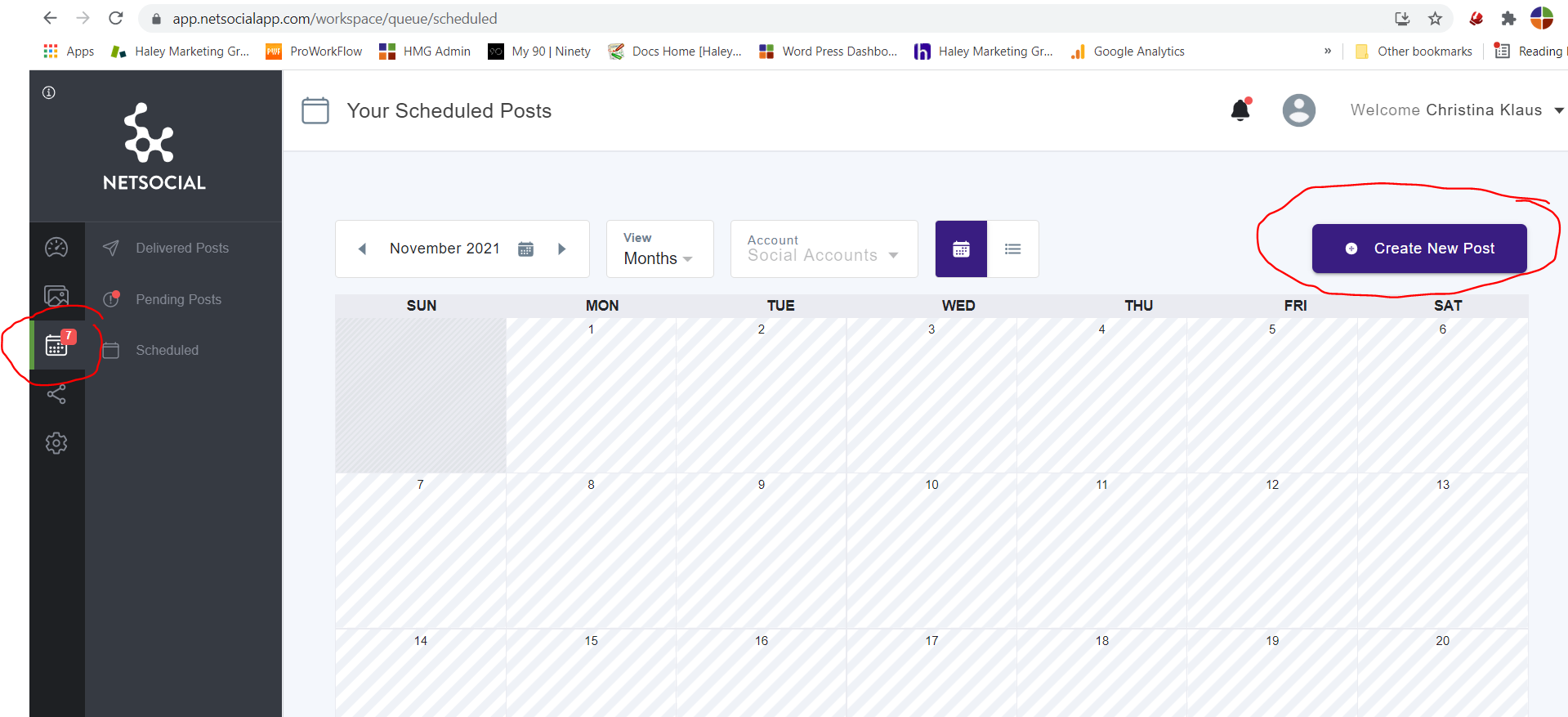 4.) Select the "+" in the upper left to add your Facebook account to the scheduled post.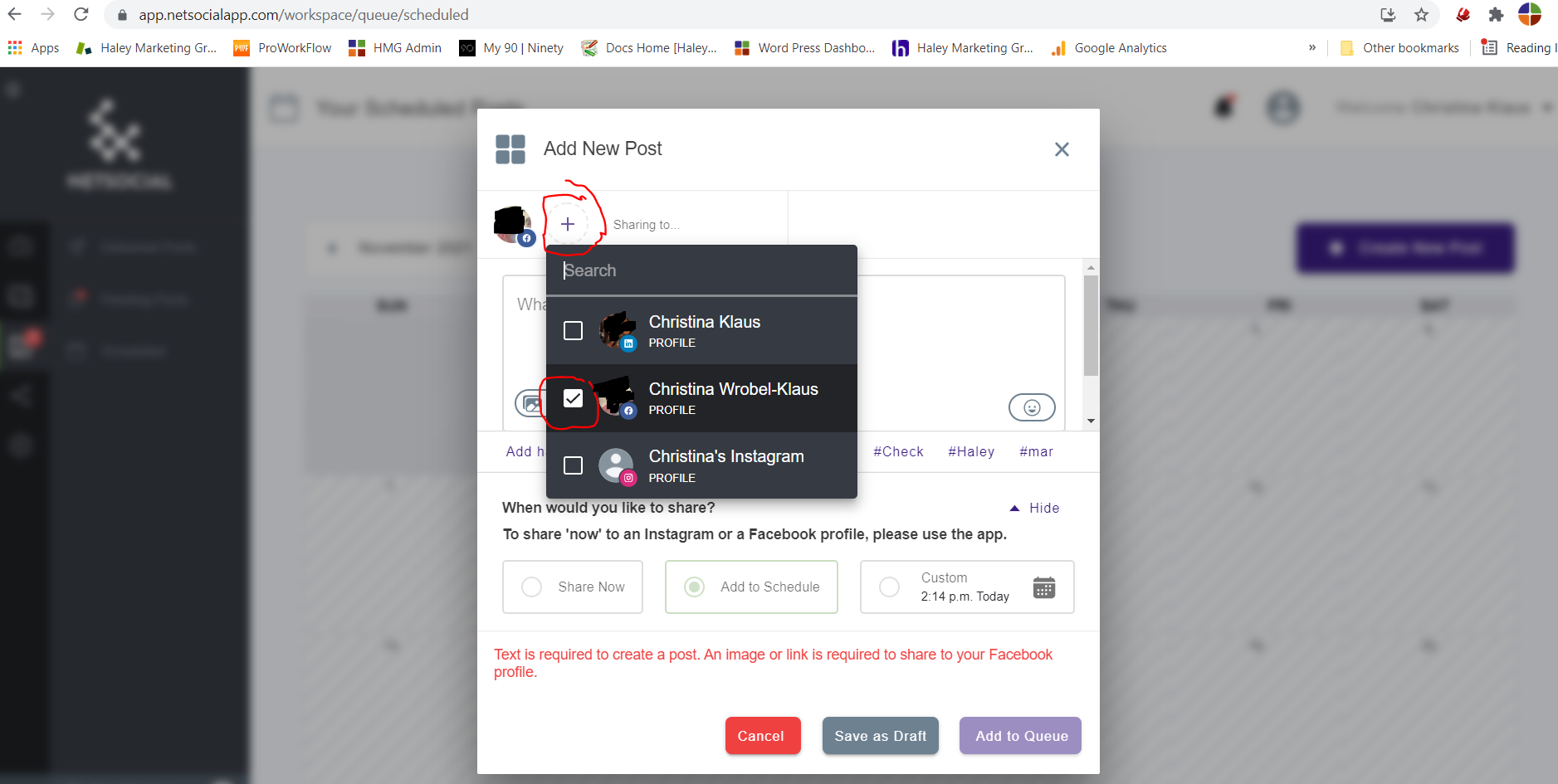 5.) Add content to post. Select either "Add to Schedule" or "Custom" (NOTE:
"Share Now" will not work while posting to personal Facebook pages). If "Custom" is selected, the time should be for more than 5 minutes past the current time. Once completed, select "Add to Queue."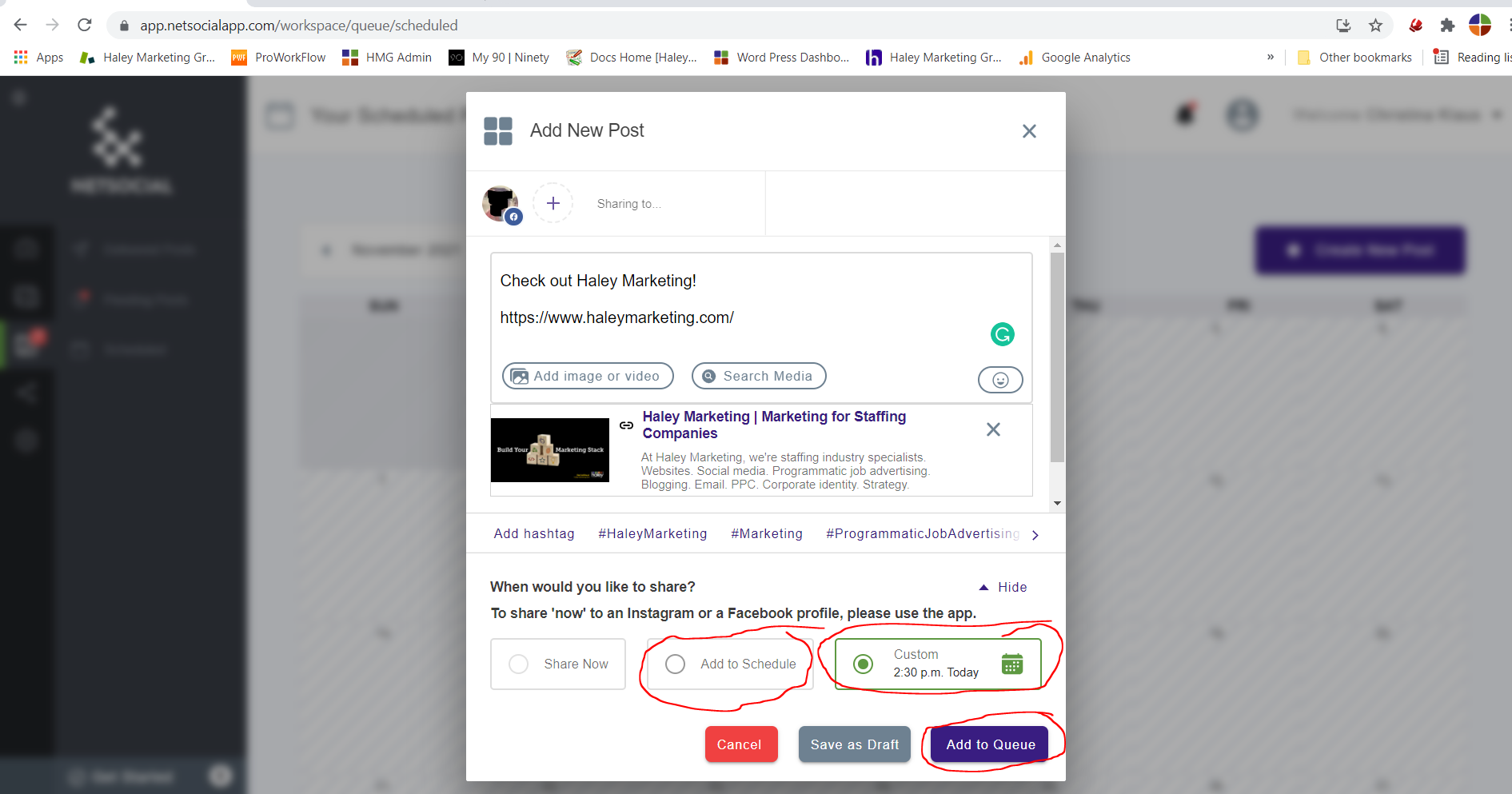 6.) 5 minutes before a post to your personal Facebook page is set to go out, you will receive a notification that it is ready to go out. Click "View Post" and you'll be taken to the scheduled post. Click on "Open in Facebook."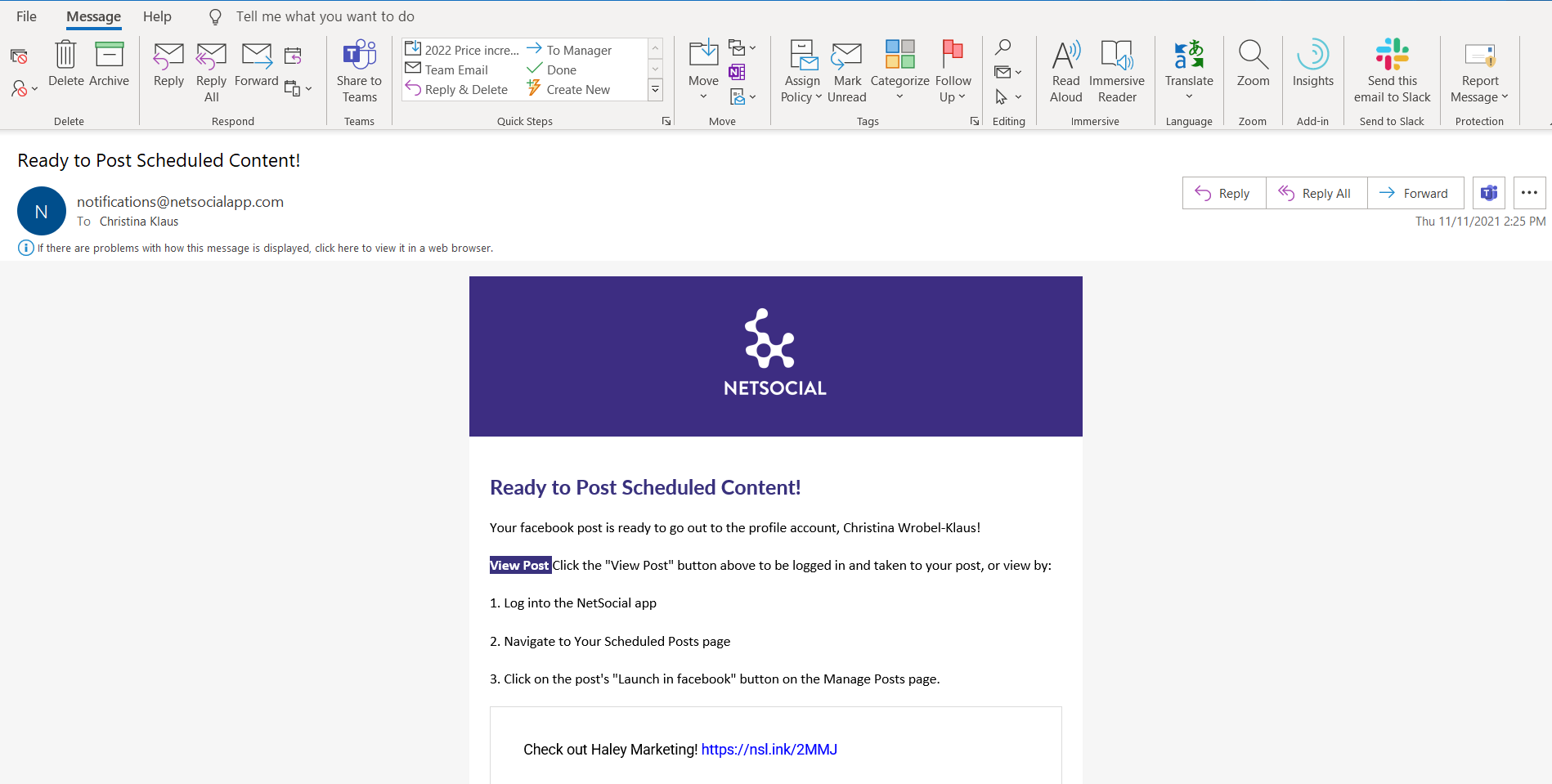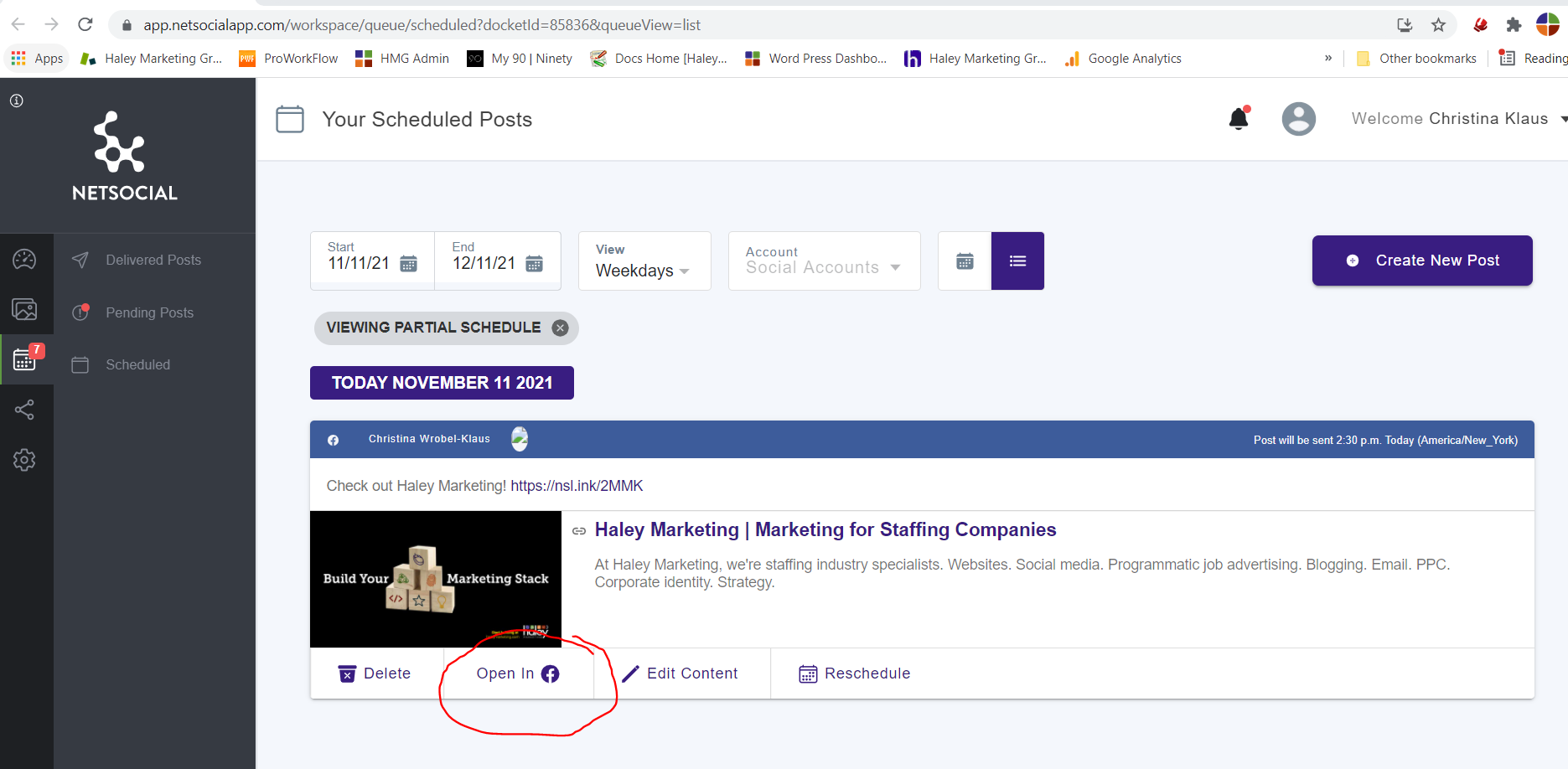 7.) Once opened in Facebook, you'll be able to post to your Facebook page!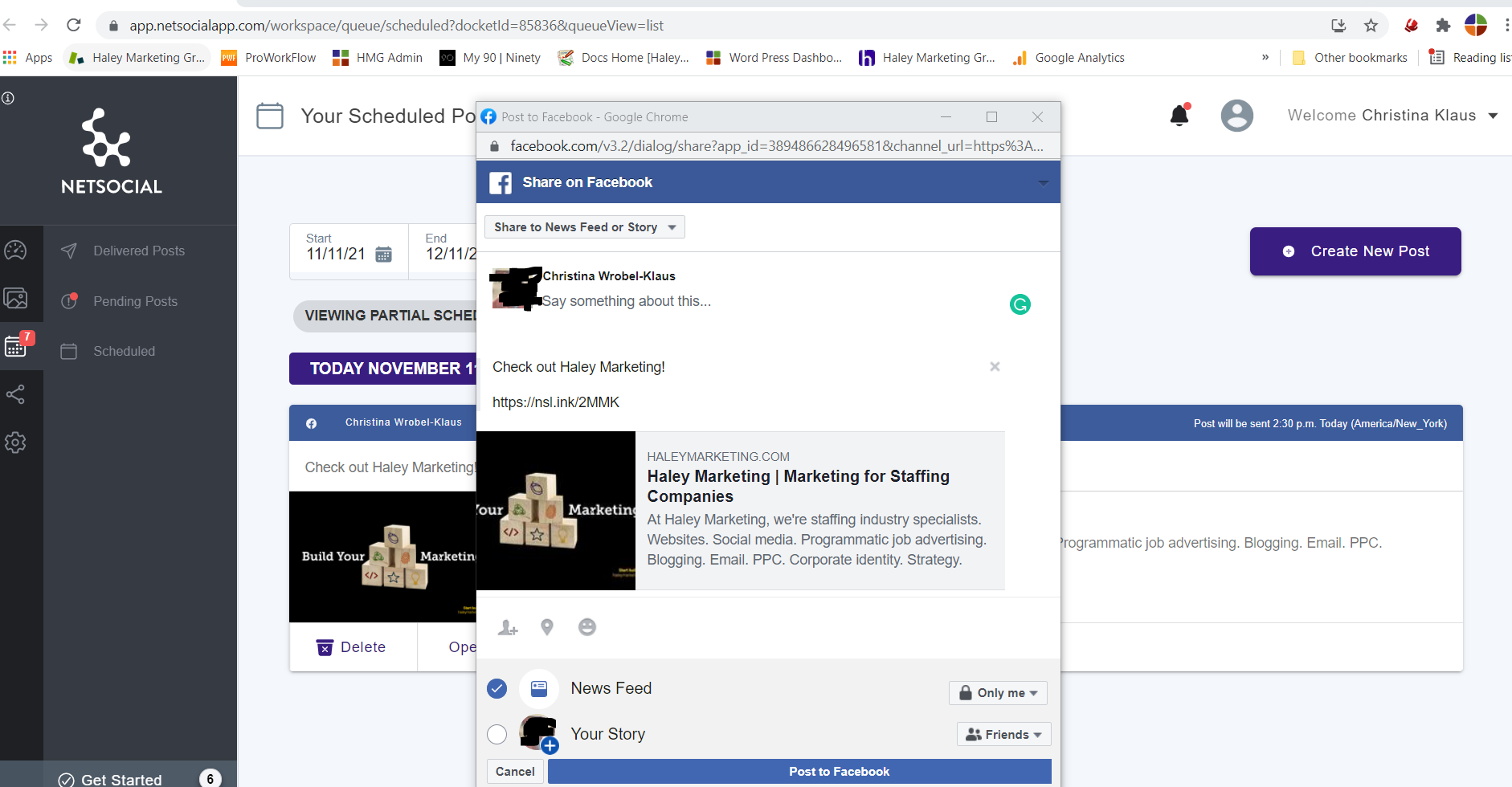 **Please note, if a user subscribes to a channel with their personal profile, the content gets scheduled and they will receive the email notification to post it just like they would if they manually added the content themselves.
If you have any questions, please reach out to our Success team at support@haleymarketing.com.