Viewing an Individual Application Record
From the MANAGE APPLICATIONS or individual Job Posting screen, click on the candidate name to view their individual contact record.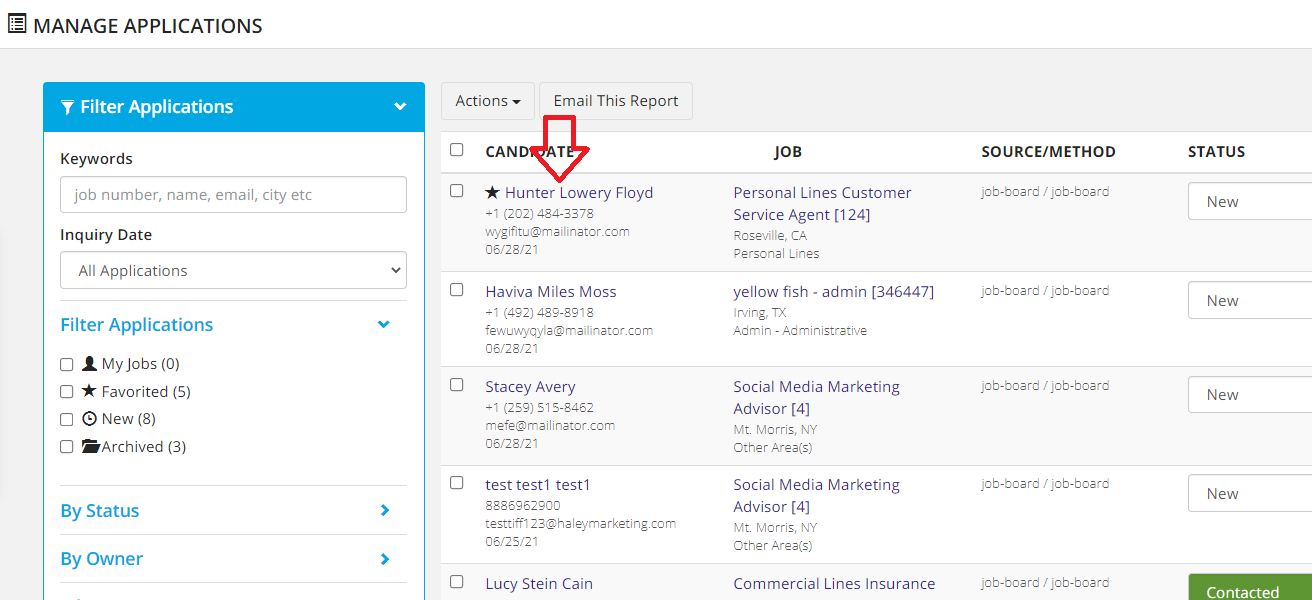 When you click on a candidate name from the Manage Applications screen, a modal will open that will display the following tabs:
Contact:

Candidate contact information.

Notes:

Editable notes area to log any pertinent information.

Account:

Edit information associated with the candidate including candidate source, candidate owner, email format, opt out information, list info, career portal categories, send password reset email, and more.

Mailing History:

View all career portal messages sent to the candidate.

Career Portal History:

View all job applications.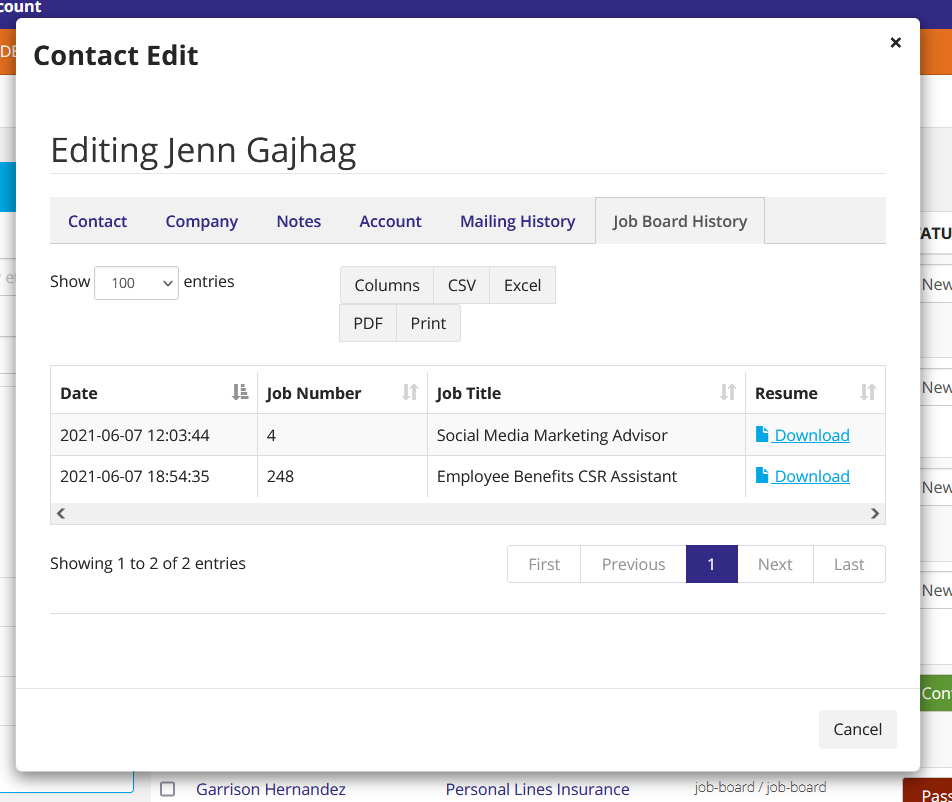 Read more about Application Manager here: