When posting jobs to your Career Portal using myHaley, you have the ability to mark jobs to be included in the Featured Mailings that come with the Social Media Recruiting Package.
The "Feature" yes/no buttons can be found within myHaley, under the green "Actions" tab while posting a job. When you click "Yes", you have marked this job to be included in your Featured Mailings. To learn more about Featured Mailings, search for "featured mailings" in the search bar within HelpMe Haley.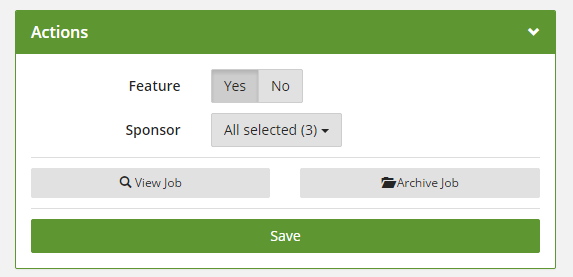 If you use an ATS to post jobs to your Haley Career Portal, you may be able to feature jobs within your ATS. See your ATS-specific guide for details, or contact the support team.