If you're finding that the Talent in your Talent Showcase is not receiving as many inquiries as you would like, try following these tips to improve your Talent Showcase traffic:
Share your Talent Showcase with your clients directly through social media.
Provide a specific location for your Talent
Include a photo of your Talent
All of your Talent Showcase settings can be found by logging into MyHaley and going to 'Talent Showcase' on the left side navigation menu. Under 'Talent Showcase', click on 'Manage Talent', and you will see a list of all the Talent included in your Talent Showcase. You can implement the above tips by clicking on the Talent you would like to edit.
From the edit page, you will see an orange 'Share this Talent' box on the right side. With this, you have the ability to share this Talent with your clients on social media through a variety of platforms, including Twitter, LinkedIn, and Facebook: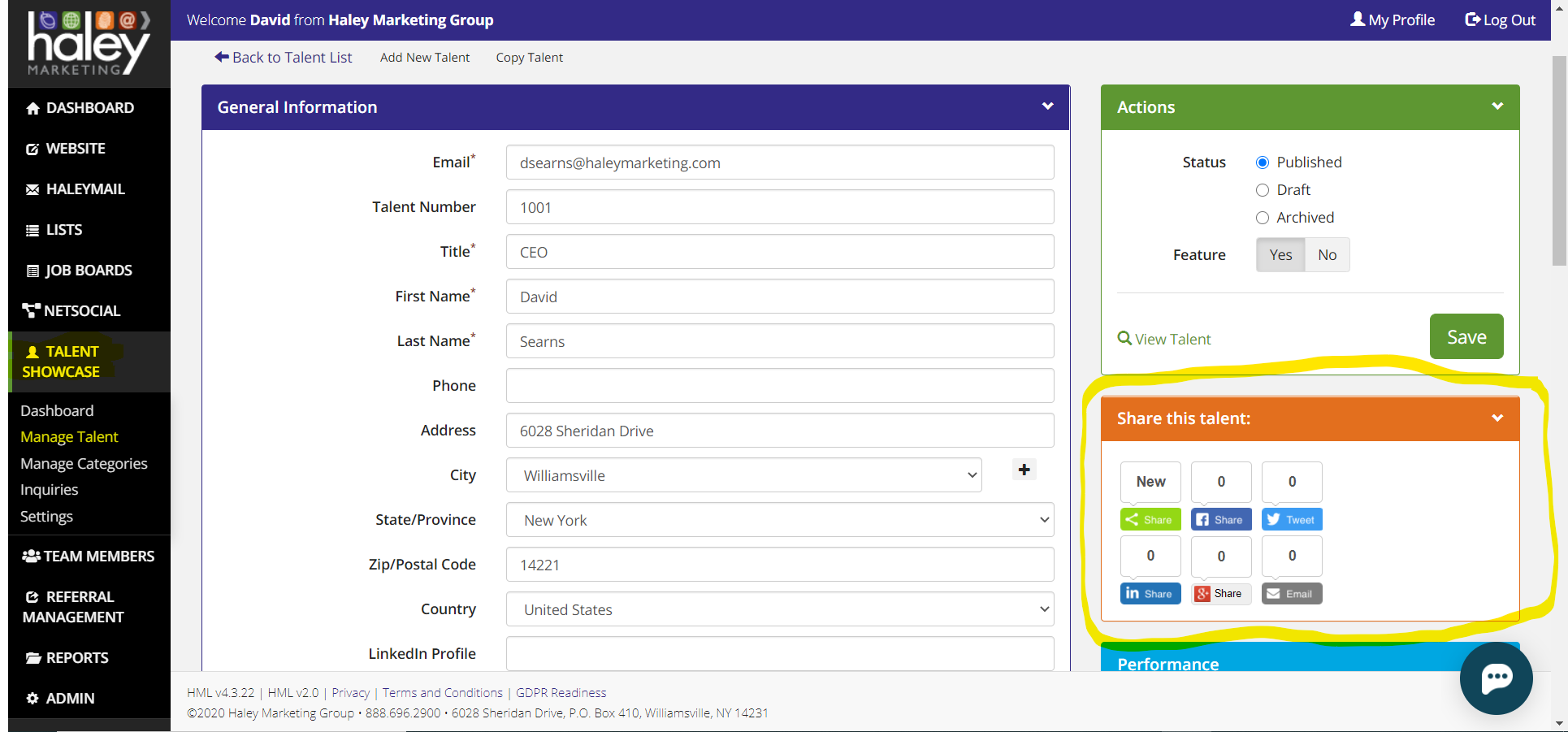 On this page, you can also edit the location of your Talent. We recommend you be as specific as possible (City & State) so your clients have a more accurate picture of where your Talent is looking for work: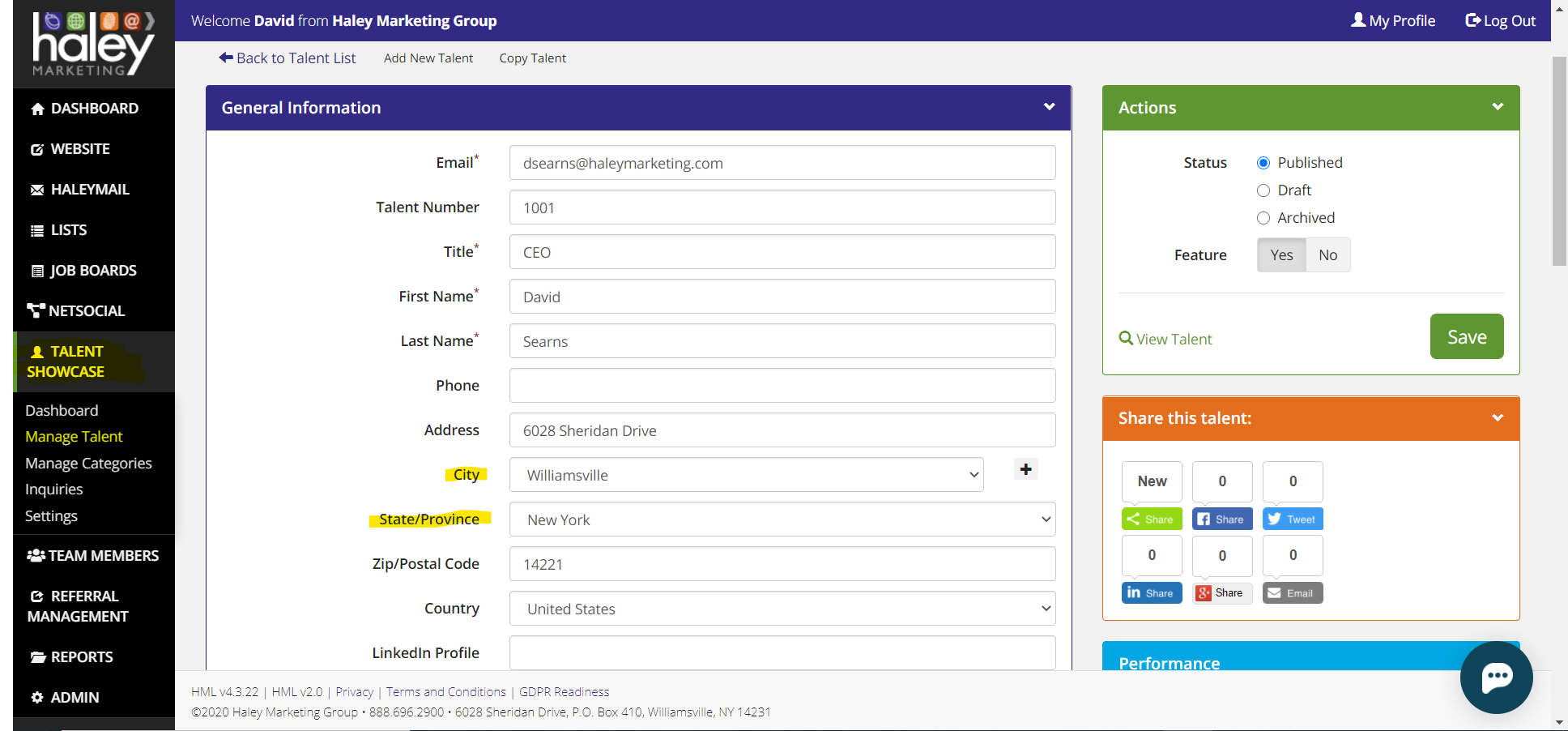 By scrolling down this page, you have the ability to upload a photo for your Talent. To replace the photo, click the trash can in the bottom right corner of the image, and then upload a new photo (you can choose a file from your computer or utilize a photo from Haley's Photo Library):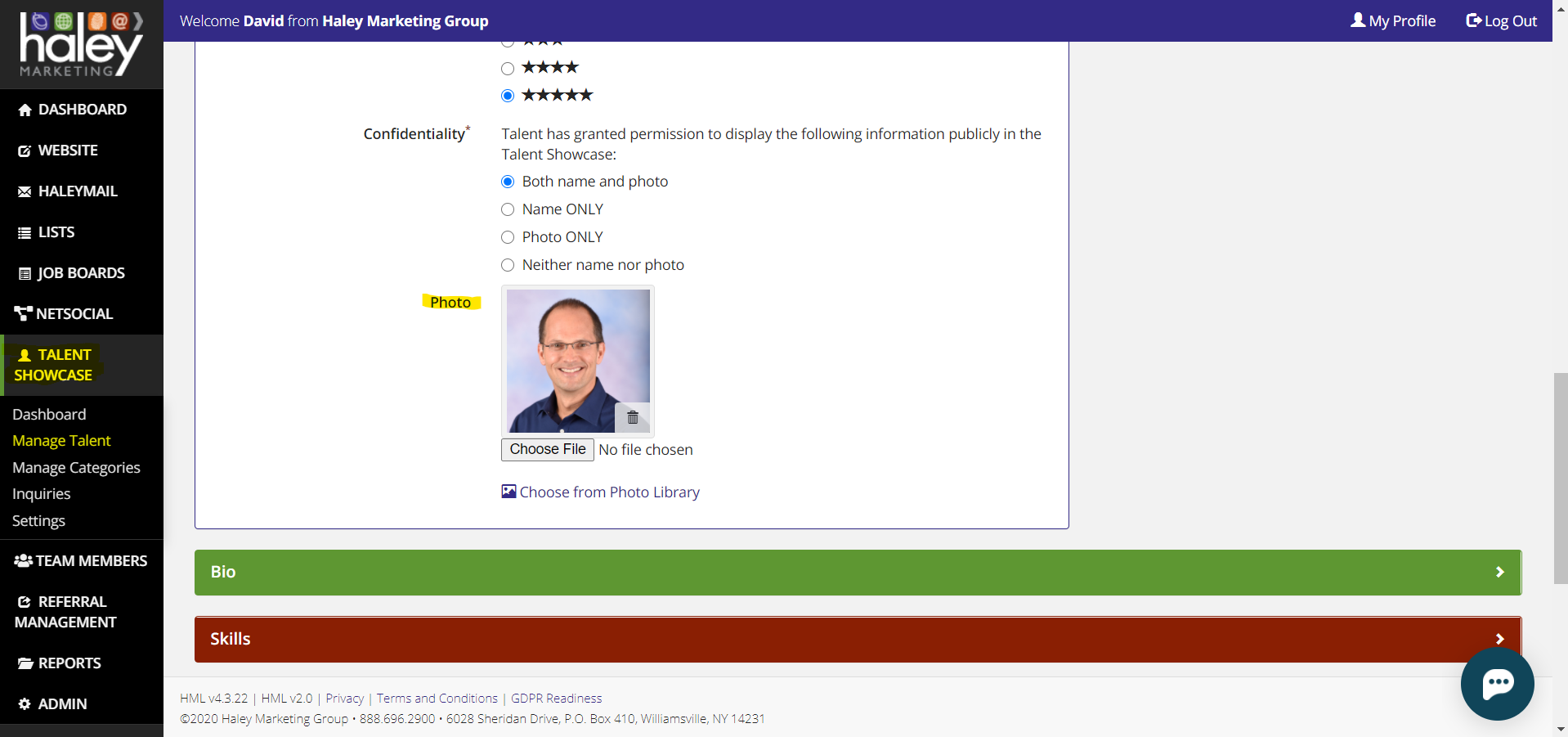 Above all, it is important to include as much information for your Talent as possible. By providing a Bio, Skills, and even Testimonials, you and your Talent will be better set up for success.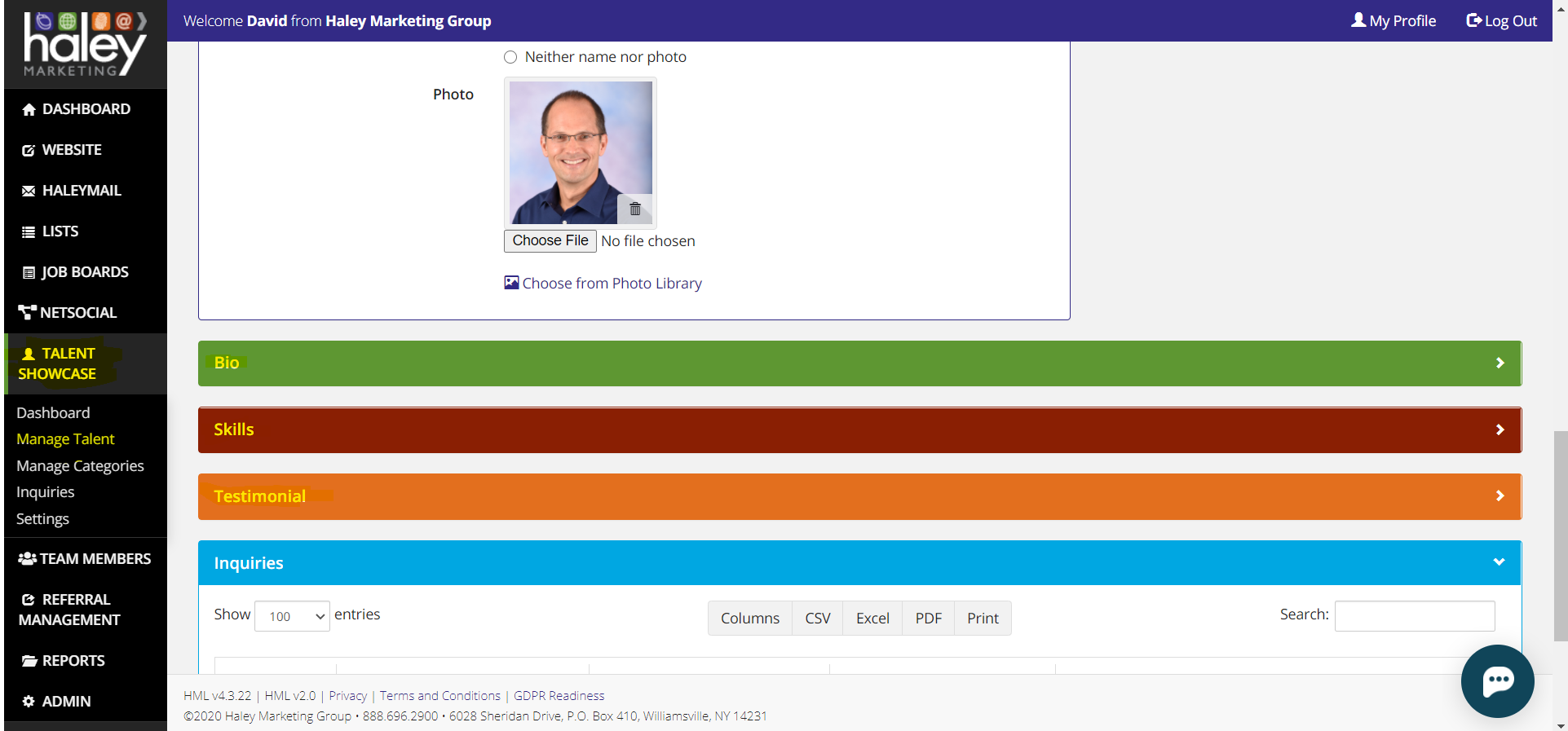 Please contact success@haleymarketing.com with any questions.