Clients can express their interest in a candidate by viewing a candidate's talent details page and clicking on the "Send Inquiry" button. When clicked, a window pops open and requests Name, Email, Phone, Message and a checkbox to sign up for talent alerts. Talent alerts are planned for a future release, but your clients, when leaving this box checked, are being added to a permission-based list in myHaley which you may access at any time for your own use. This list will be part of future functionality of your Talent Showcase.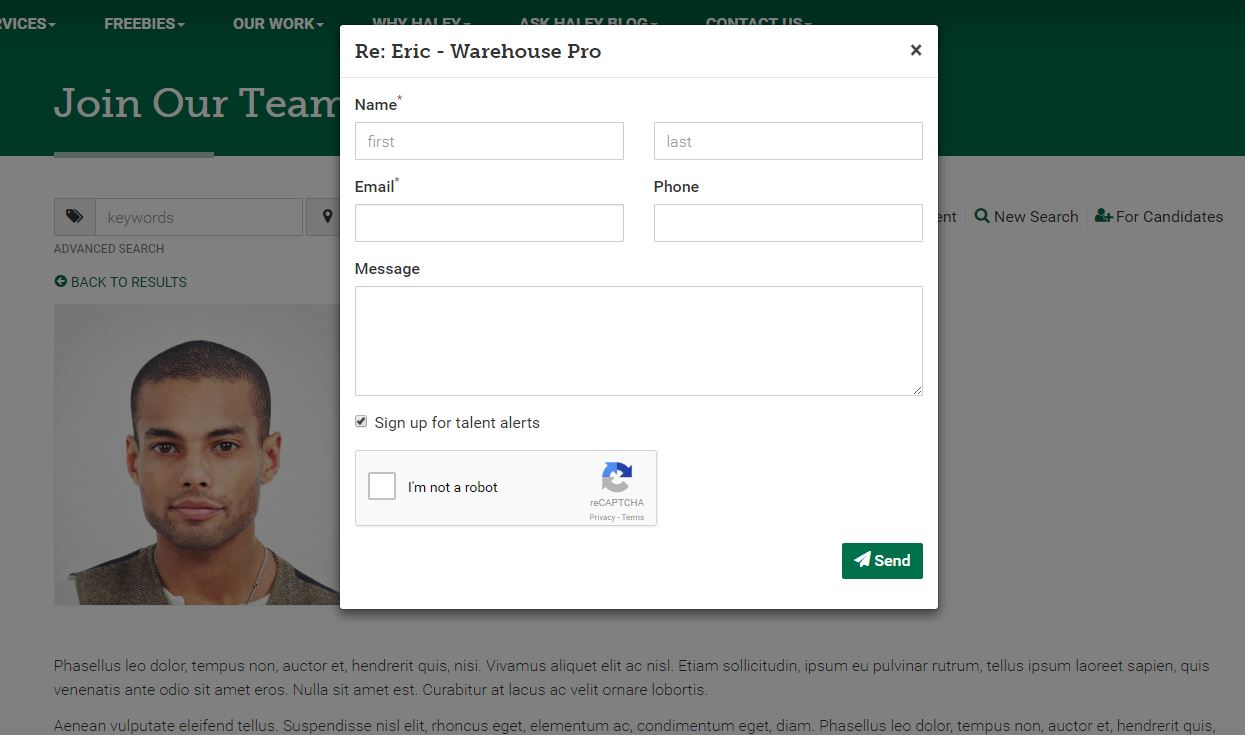 Notifications
Once this form is submitted a notification email is sent to the recruiter who owns the talent post, and an inquiry record is created on the post.
Click here to go back to the training guide table of contents.