The Haley Marketing Career Portal allows you to display a Recruiter Bio on the job description page. The Bio includes an image and a short description of the recruiter who "owns" the job.



Enabling / Disabling Recruiter Bios

You can enable/disable recruiter Bios from showing by logging into myHaley.haleymarketing.com and navigating to Career Portal>Settings>Searching. Check the "Display Recruiter Bios?" checkbox to display the bios.

Changing the label from "Meet Your Recruiter"
Don't like how "Meet Your Recruiter sounds? Change the label in the section above in myHaley called "Recruiter Label".
Adding an Image and a Bio to a Recruiter Bio

To add the image, login to myHaley.haleymarketing.com and click on the Admin>Users link in the left side navigation menu. Select the user, and click "Browse" in the photo section on the right side of the Basic Information tab. Once the image is uploaded, click "Save Photos". PLEASE NOTE: The image will appear within a couple minutes, but will not be visible immediately.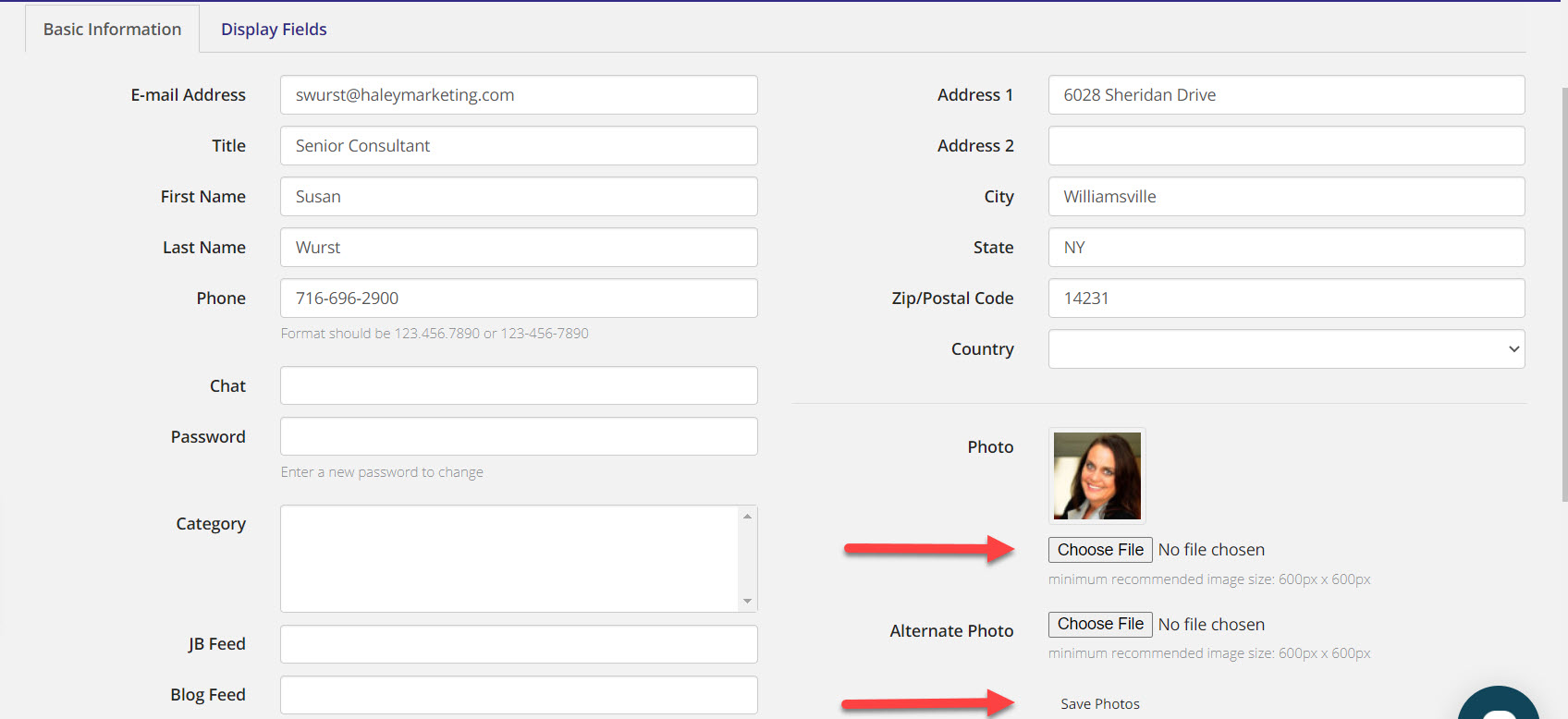 To add the rest of the recruiter bio information, click on the "Display Fields" tab. Only the information in the "Display Fields" tab will show on the Career Portal. Once you are done, click off the field and the description will now appear in the Recruiter Bio on the job details page of every job that person is assigned to.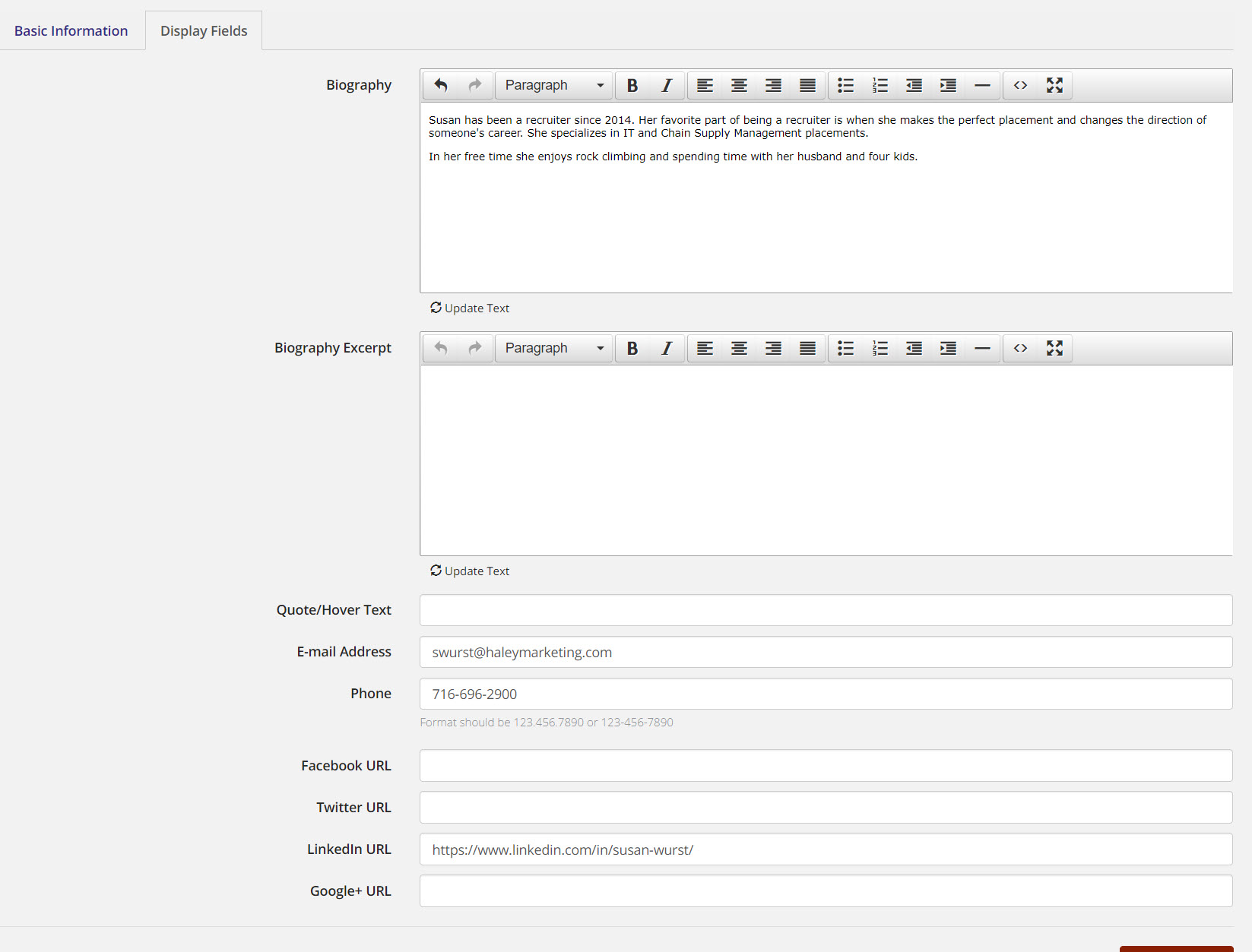 When you are ready to have your team members display in the "Meet Your Recruiter" section of your job postings, set the "Display Team Member" field on each team member to "Yes".

PLEASE NOTE: if you are using a 3rd party integration to feed jobs to your Haley Marketing Career Portal, and a recruiter is not assigned to each job, the recruiter bio will not display.