TalentMatch is a new Career Portal feature. It is designed to help increase the quality of the resumes you receive via your Career Portal, and to help you weed out unqualified applicants by viewing a weighted measure of "Candidate Fit" in myHaley.
Clients who use Haley's built-in application will be the best fit for the new feature. The feature is not supported with third party applications.
This 80-second video will show you the highlights of the TalentMatch integration.
The Candidate Experience
When TalentMatch is enabled on your Haley Career Portal, your candidates will be given the opportunity to see how well their resume matches the job. On the job posting, a widget will pop up with instructions on uploading a resume, and they'll be asked to opt in to receive feedback on their resume and fit for the job.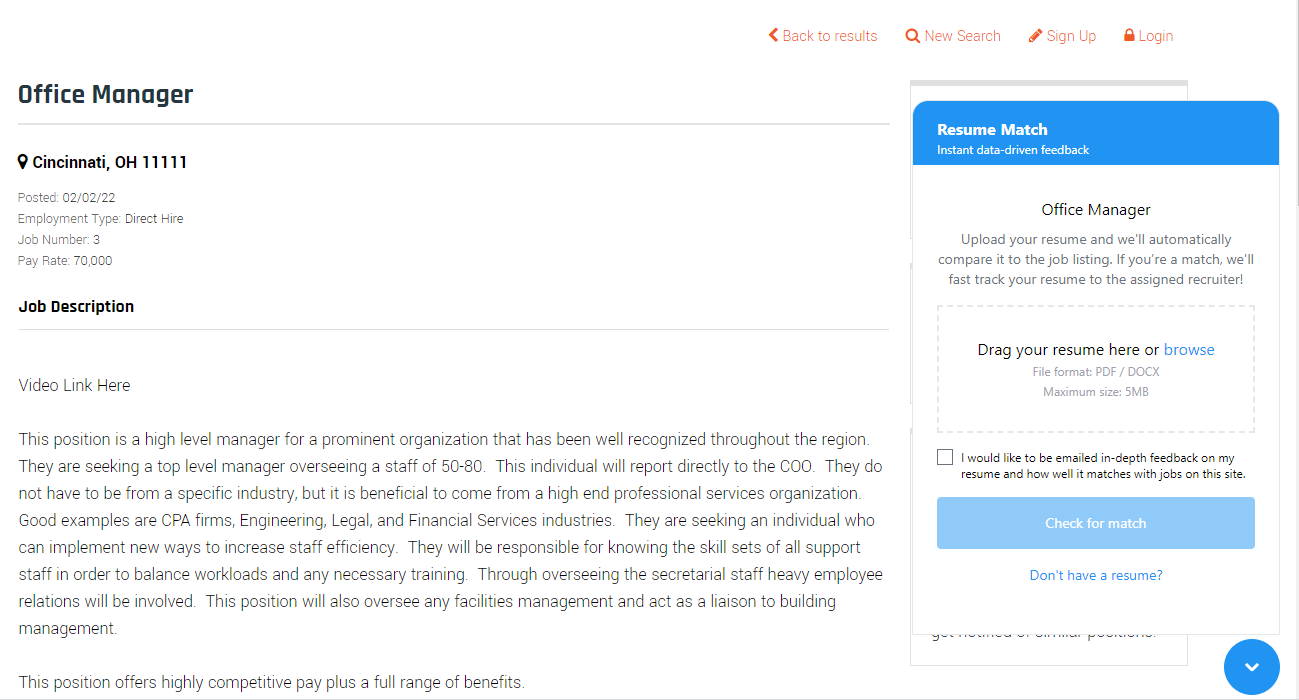 Once they upload a resume, they'll get a quick glance at how they match up, and be given the chance to apply using the resume they uploaded.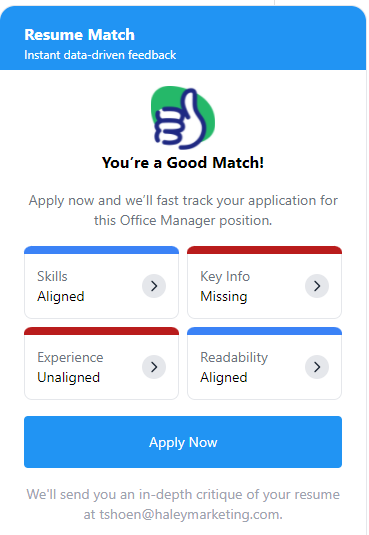 Your candidate will receive more information from TalentMatch with options to view detailed results of their resume review, as well as tips and special offers from TopResume, a company who provides resume writing services. They can opt out of the emails at any time.
The Staffing Company Experience
After a candidate submits an application connected to the Talent Match review, the application follows the regular process you're used to with Haley - with a couple of nice benefits to help identify great candidates!
The recruiter for the job will receive the application notification email from Haley outlining the matching skills identified in the review.
The recruiter may also view matches in myHaley under the Applications section, or under the posting in the Manage Jobs section, and sort these applications by Candidate Fit. Values a client will see include TOP, GOOD, OK and BAD.
Clients who use integrations where Haley apply is used, and for which data is passed via API back to the ATS, such as Bullhorn, will see a note added to the candidate record with the match data for that candidate.
Please note, if a candidate didn't engage the Talent Match resume review widget, their resume will not be reviewed unless they have opted into Talent Match in a previous session.
Here's what you'll see after candidates start using the Talent Match resume review widget: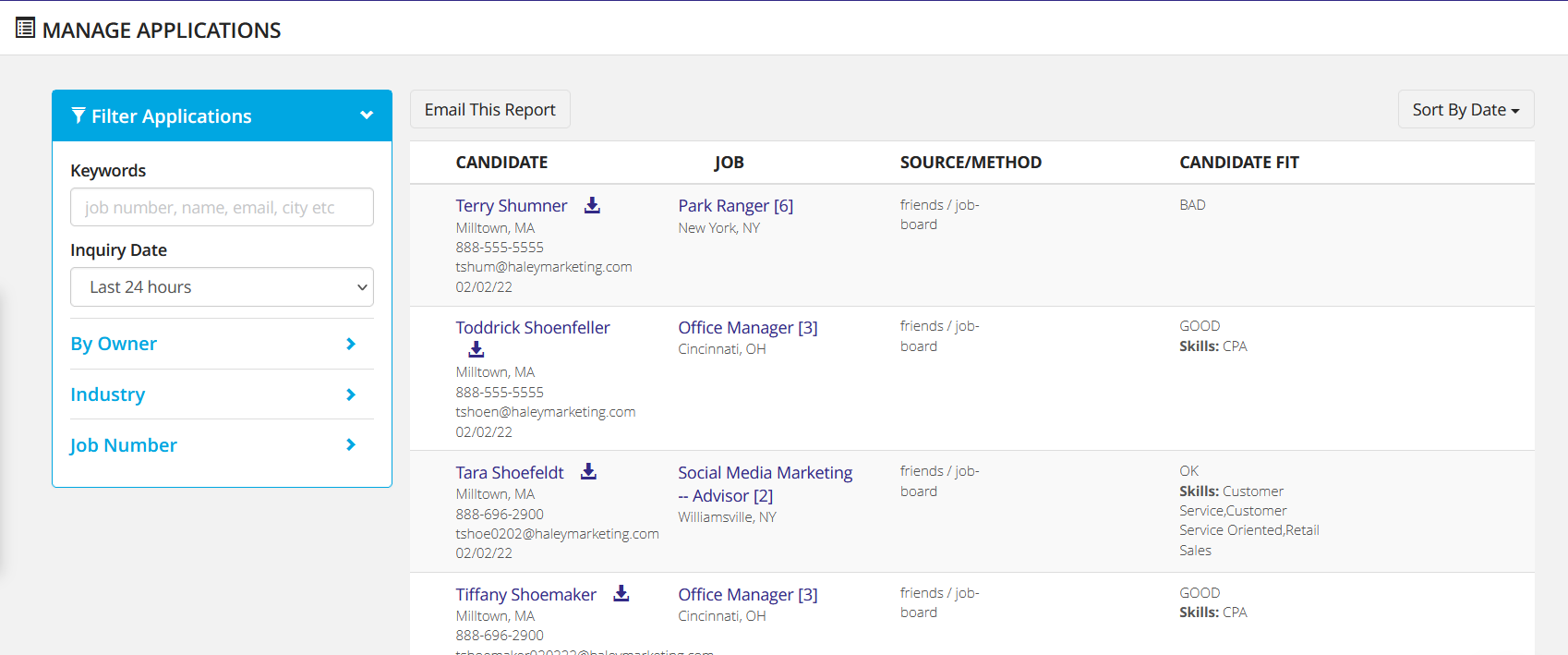 Have other questions?
Contact Haley's Success Team for more information!