When you have a Career Portal integration with Avionte's BOLD API, by default, Haley pulls in a full list of the branches from Avionte. This may not always be desired by the client, so we have some options.
Don't use branches?
You can ask your Haley rep to hide the branch field from the signup and quick apply pages.
Want to remove branches from the drop down?
Login to myHaley and go to Career Portal > Settings > Application: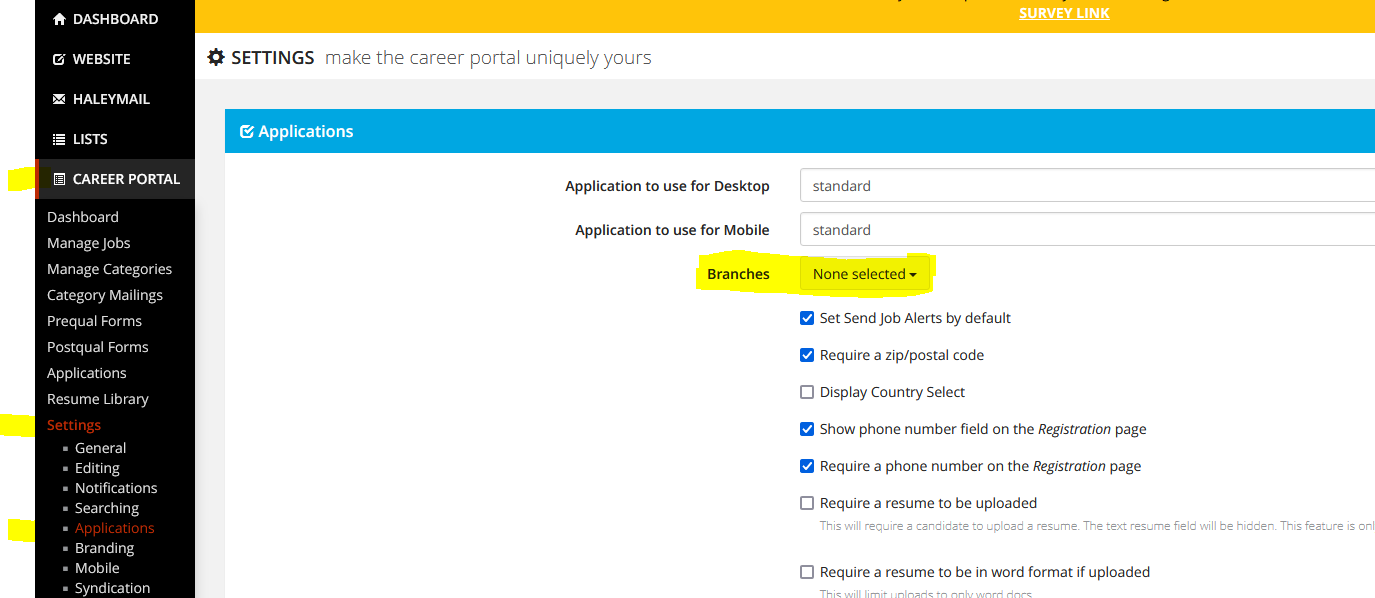 Click the drop down and select the branches to display.
If you have any questions, please reach out to our Success team at success@haleymarketing.com.