In NetSocial, a user with access to the company account has the ability to pause all outgoing content from the queue. To do so, you will need to go to Settings>Manage Queues, enter a reason, and then click the 'Stop all Queues' button.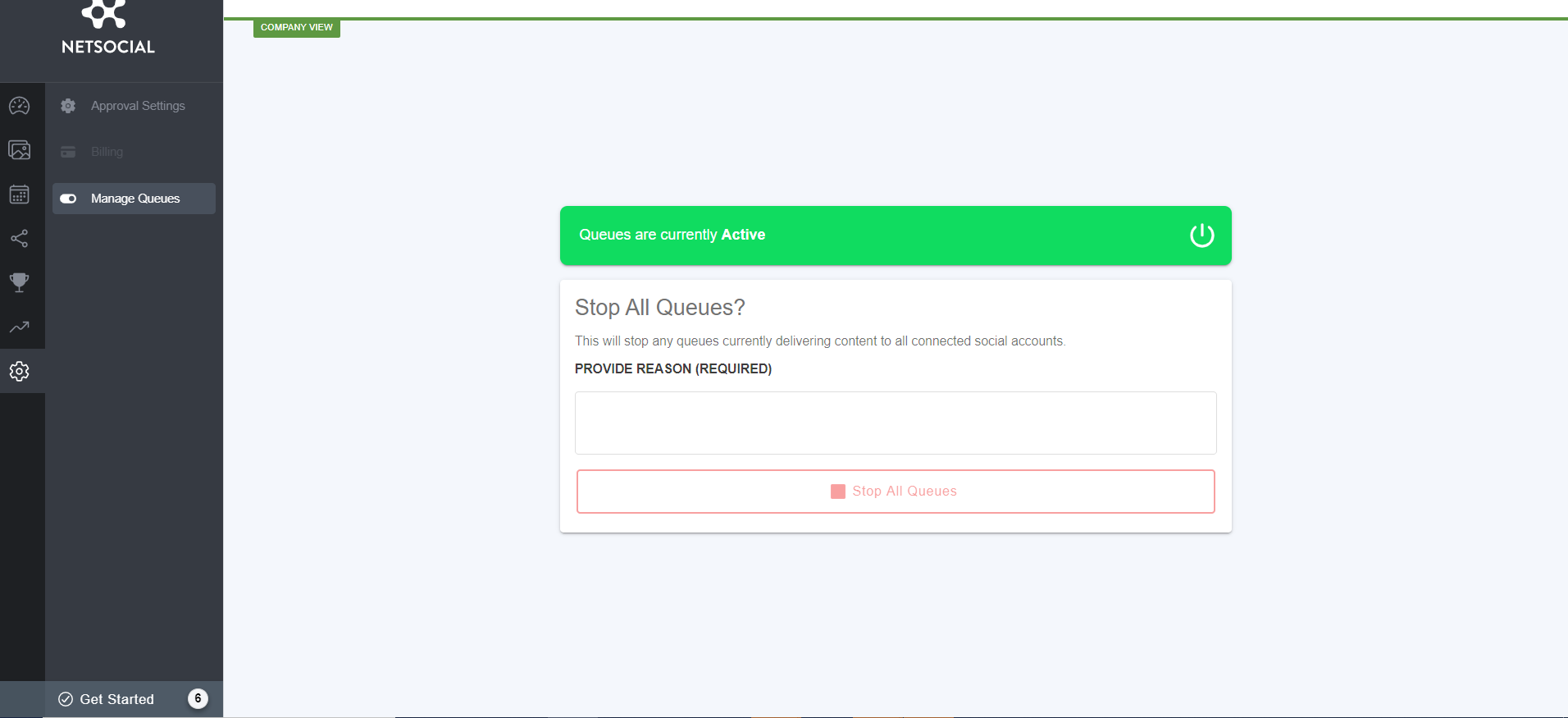 Please note: This option is meant to be an emergency switch to stop things from going out to socials. It is not meant to stop new content from being added. That content just will not be delivered until the QUEUE is unpaused.
If there is an issue with a particular feed spewing too much, that feed can be paused from loading content individually; channels can also be paused - simply navigate to the content menu option and pause individual channels or feeds.
Need additional assistance? Reach out to our Success Team!