At this time, if you are subscribed to a channel and have posts already scheduled in your queue from this channel, if you unsubscribe from the channel, the posts in the queue are NOT automatically removed.
To remove the posts, you will need to go to your Queue and manually delete them by double clicking on the post and selecting "Delete."

If there are several scheduled posts, a quicker option is to go under Social Accounts and delete all Social Accounts. Once deleted, all the posts scheduled in you queue will be deleted.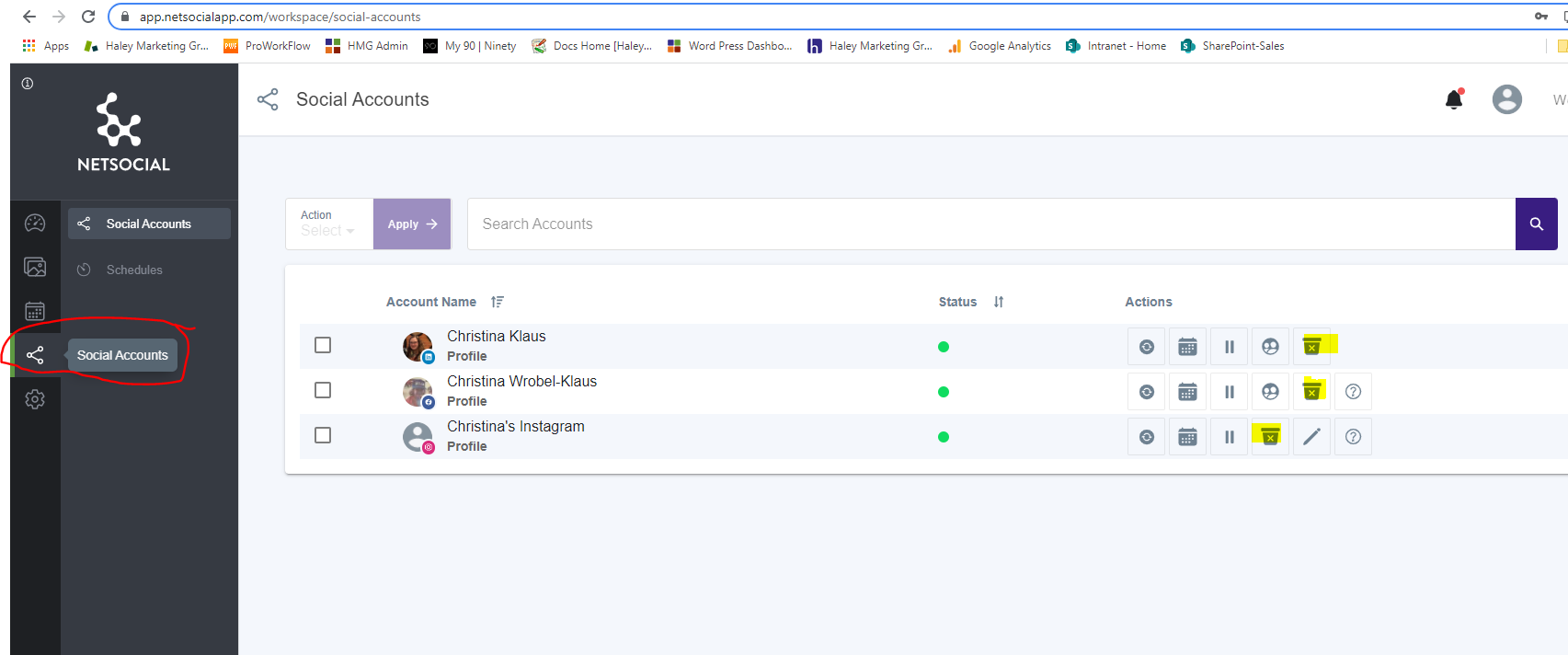 Once that's done, your social accounts can be re-added. This option will automatically unsubscribe yourself from the channels currently under "My Channels" as well. You will need to re-subscribe to the channels you'd like to continue to subscribe to.
If you have any questions or need assistance, please feel free to reach out to our Success team at success@haleymarketing.com.