Resumes will only display in the Resume Preview column if the resume is set as the Default Resume.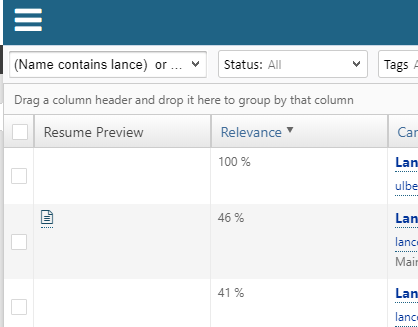 If the resumes being added to eRecruit are not automatically being set as default, and you want to be able to view resume previews, you can do one of two things:
Set the resume as default by clicking the star (it will appear as NOT yellow if not set) on the Attachments screen.
Not default:

Default:

Contact your eRecruit Support team to find out if this is something related to the version of eRecruit you are using, and if they can ensure that all resumes are set to default when added via the API.