If you'd like to tag jobs that are remote friendly, there are a couple steps you need to take:
In Bullhorn, use a custom text field to create a new custom field on your job order form as follows:

Name the field "Allows Remote Work?"
Use the "Radio" edit type
Value List: 0,1
Display List: No,Yes
Default Value: 0

Set a job to Remote = Yes and then provide the Haley Marketing Success Team with job ID for the remote job and the custom field name set up in #1 (example: 'customText16').
Enable the Remote Friendly tag in myHaley by logging into myHaley and going to Job Boards>Settings>Searching and check "Display "Remote Friendly" Filter?" option.
In that same section of myHaley, you can customize the label that appears on the jobs - the default is "Remote Friendly".
The next time the jobs are pulled (hourly), the remote tag will appear.
Bullhorn field setup: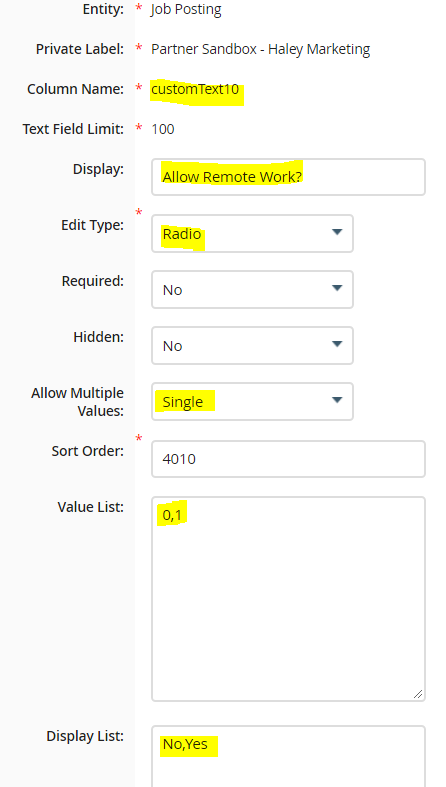 myHaley Setup: