Did you misplace the form entry's email notification?  Or just want to view the entire list of entries to a particular form?  You can view the form entries through your WordPress dashboard.
First, log into your WordPress dashboard and go to Forms section and viewing all forms.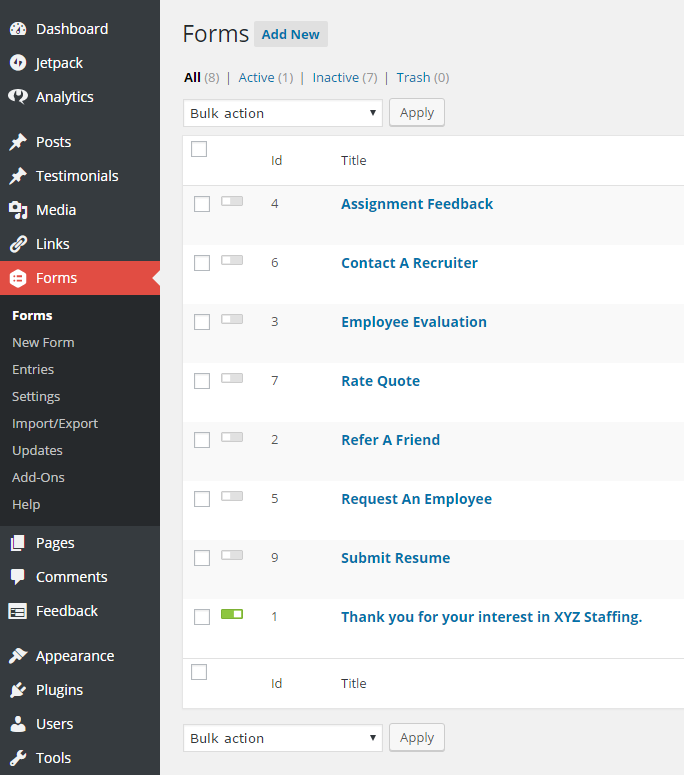 Once there, hover over the form you want to view the entries and click on "Entries."

You can view all of the entries, open a specific entry, search all entries (top-right search box), or mass-delete entries from this view.
To view a specific entry, hover over the entry and click on "View":

Once you're viewing a specific entry, you will be able to see all of the form fields that were filled out, and the time/date that the form was completed - including their IP address when filling out the form: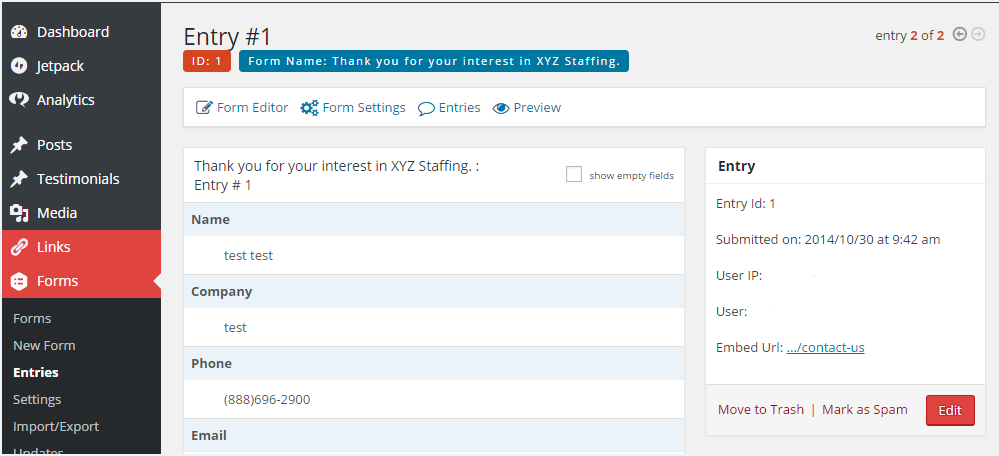 To download all entries:
In the left sidebar, go to Forms>Import/Export.
Click on "Export Entries".
Select the form for which you need to export the entries.
Once you have selected a form you may select the fields you would like to export and then define optional filters for field values and the date range. 
Click the download button below, and save the CSV file to your computer.