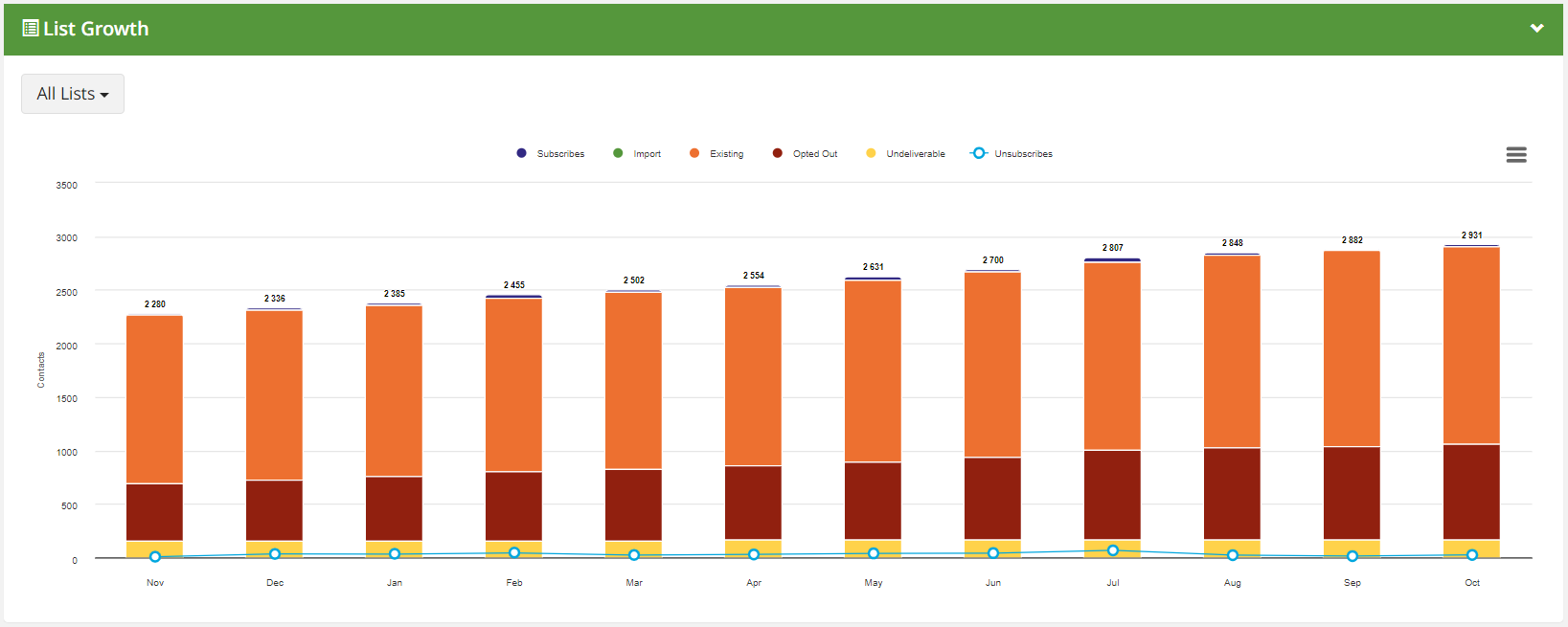 Subscribes: Refers to new contacts that have signed up and have given permission to email them within the past month. These contacts are added to the "Existing" data after the month is over.
Import: A count of the number of contacts that were imported into your lists through uploading contacts.
Existing: Total number of contacts that are opted in.
Opted Out: Total number of contacts that have opted out that month.
Undeliverable: If a contact has opted in and emails from our system are not delivering or bouncing, the contact will appear as undeliverable.
Unsubscribes: The number of candidates that have opted out each month.