Please make sure all of the jobs that are missing from the job board are marked as with the Publishing Status of "Published – Approved".
The image below shows all the values in the Publishing Status (isPublic) field: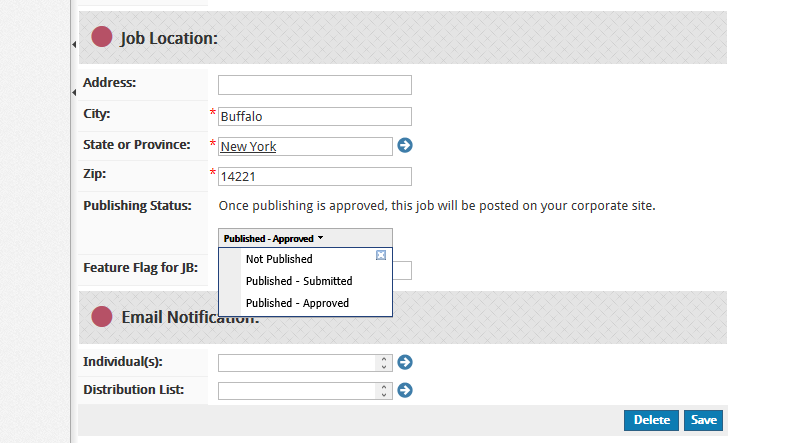 If a job is set to "Published – Submitted" it will not be published to the job board. Haley Marketing only pulls jobs that are marked as "Published – Approved". 
If your jobs are not posting from Bullhorn onto the Haley Marketing Group's job board, here are some instructions to help get your jobs posted:
When we publish a job, we publish all jobs from Bullhorn that meet the following criteria:
Published (isPublic = 1)
Open (isOpen = true)
Not Deleted (isDeleted = false)
When jobs are not posted onto the Haley Marketing job board, it can be because we are seeing unexpected data in any of these fields for a job. Make sure that you are using these fields properly and inputting the correct data in Bullhorn's job order.
If you are unable to view these fields in Bullhorn's job order, then you will need to reach out to Bullhorn's support and ask for additional information on where these fields are located.
Once you've corrected those fields, your job orders should appear on the Haley Marketing job board.
Other information: