If you go to edit an already scheduled post, you will notice you have 2 options.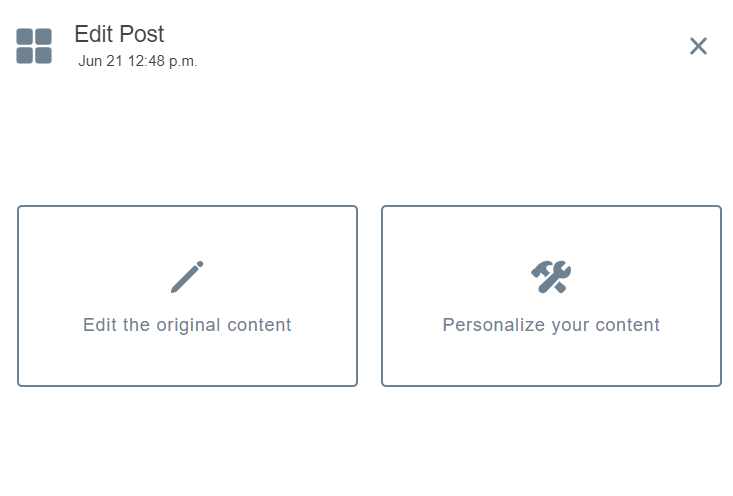 "Editing the original content" edits the default post text for everyone.
"Personalizing" is available for everyone who gets a scheduled post, so you can create your own version. It's available in company view, in case the "company" post needs to be personalized to differ from the default content. If a user does not like the default post content, they too can personalize and tweak it.
If you have any questions, please reach out to success@haleymarketing.com.