Want to see which recruiter's jobs performed the best in the last 30, 60 or 90 days? In the Career Portal release 4.2.3, you can now export a list of jobs by recruiter, job title, job ID, date posted and total applications by job in our new Career Portal Report!
Accessing the Career Portal Report
Once you have logged in to MyHaley, on the left hand navigation bar you will want to go to Reports > Jobboard Reports.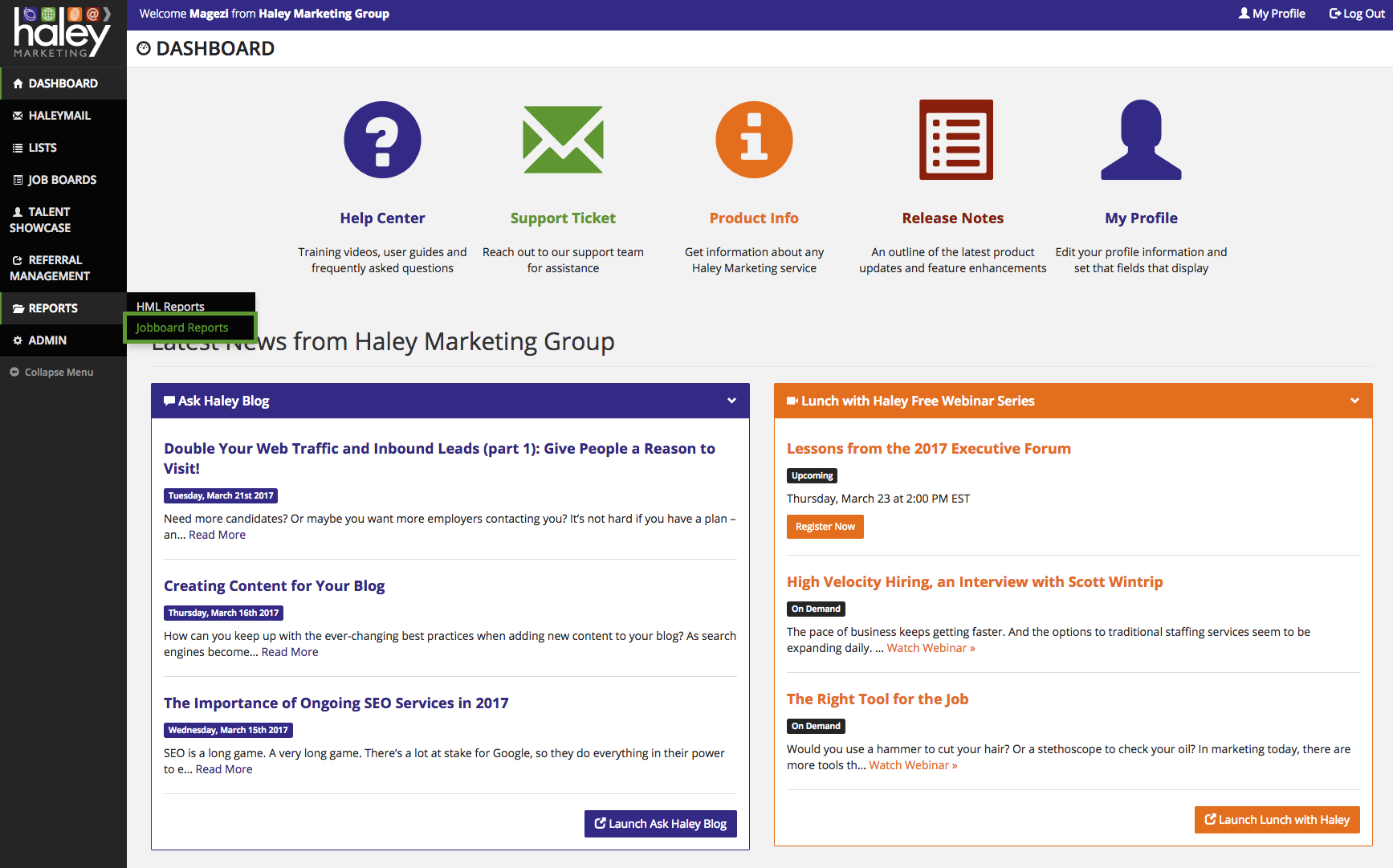 Selecting a Date Range and Report Type
Once in the reports section, you will see the option to select a date range - 30, 60, or 90 days.

After choosing your date range, you have a variety of Career Portal report options. To see jobs based on recruiter, select the option "Application By Recruiter." Once you run the report, you can export into a CSV, Excel, or PDF document or you can print the report.